Participative Democracy on a local scale
Democracy should mean more than occasionally casting your vote. Especially local governments are supposed to be in direct contact with their citizens, taking in their wishes, concerns and questions. But on the other hand, Dutch municipalities are merged into bigger organisations, procedures are automated and the national government is in control in the end. Are you interested in how national law and regulations are processed on a local scale? Do you want to help municipalities to find ways to involve their inhabitants in their plans? The company Puur Publiek offers a chance to explore a concrete case and welcomes your team's advice.
Citizen participation
The introduction of the Environment and Planning Act is one of the largest and most far-reaching legislative changes that the Dutch government has seen. This law combines 26 existing laws in the areas of construction, environment, nature, water management and spatial planning into one law. In addition, the introduction of the Environment and Planning Act reduces 120 General Administrative Orders and 65 visions to 4 Orders and 1 vision.
The aim of central government, provinces and municipalities in this legislative change is to juridically simplify various parts of the physical living environment. "Participation" is one of the key factors in the new Act. That means that when you want to plan something, you need to engage with groups that are involved and proof to what extent there is support for your plans in the immediate (living) environment. Municipalities themselves are also obliged to set up citizen participation in spatial planning projects.
The introduction of the Environment and Planning Act means a drastic change in working methods, behavior and attitude for municipal organizations. It is also new for residents, entrepreneurs and (chain) partners, so a field of tension or conflict of interest is to be expected.
Who are we?
Puur Publiek means "merely public", or more metaphorically the message: 'just get in contact with your audience, your citizens or clients'. As a company we want to urge local governments or other organisations in the public sector to get connected to their environment. Puur Publiek can initialise and facilitate this process.
Puur Publiek sees consultation or participation of communities for non profit organisations as a task with social importance. In our opinion, the democracy of our society depends on how a local government relates to citizens and how citizens place their trust in their local municipality. In this playing field, Puur Publiek wants to analyse and organise the interaction between organisations and citizens.
With a surface area of 346 square kilometers, the municipality of Emmen is the fourth largest municipality in the Netherlands. Emmen has over 107,000 inhabitants. Within the municipal organisation, a Program Team is charged with the implementation of the Environment and Planning Act. The Program consists of the sub-projects: a. Environmental Plan, Permits, Supervision and Enforcement; b. ICT; c. Construction Quality Assurance Act and d. Participation and Communication. Administratively responsible for the whole operation is the alderman and the operational head is the municipal secretary.
The Participation and Communication subproject works with pilots. These pilot projects are intended to gain experience on the start and significance of the Environment and Planning Act. The municipality has called in Puur Publiek for the communication strategy.
What do we want to know?
Puur Publiek and the municipality of Emmen are interested in finding the answers to the following questions:
● What does the Environment and Planning Act mean for the municipal organisation, in terms of changes in behaviour, attitude and culture? What type of behavior and attitude is required ideally?
● To what extent does internal and external communication contribute to achieving the objectives of the board, the management versus those of the initiators? Which communication strategy is most effective?
● To what extent do the pilot projects of Participation contribute to improved support for the introduction of the Environment and Planning Act? Do they show an effective form of service that leads to the desired acceleration and simplification?
You could use literature and data studies, qualitative analysis, surveys and interviews in your research to lead to your deliverables: a research and/or policy report.
Who are we looking for?
● Students who are interested in local government (that means especially students from the theme Working in & on governance)
● Team players who like to use and enhance their research, networking and communicative talents
● International students are welcome in this project, but as many documents and meetings will be in Dutch, a passive proficiency in Dutch is recommended.
Who will you be working with?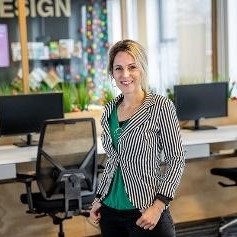 This project will be supported by:
Kirstin Smid (co-owner of Puuridee and Puur Publiek).
Mail: kirstin puuridee.nl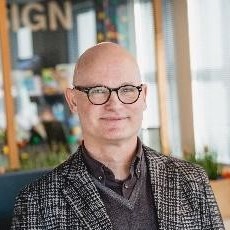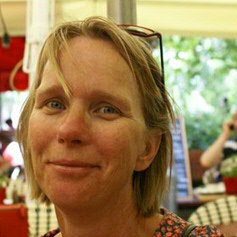 Saskia Visser (co-ordinator of the Science Shop Language, Culture and Communication, Faculty of Arts). The Science Shop organises research projects with societal impact for students. Saskia is experienced in process and project management and communication. You can contact her as an advisor and she will be present at official meetings with the client. Mail: s.j.visser rug.nl, Website: www.rug.nl/wewi
| | |
| --- | --- |
| Last modified: | 31 August 2021 12.15 p.m. |