Global Goals for Local Governments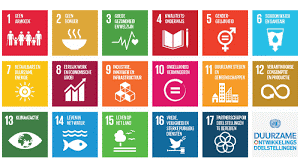 "In 2015, world leaders agreed to 17 Global Goals (officially known as the Sustainable Development Goals or SDGs). These goals have the power to create a better world by 2030, by ending poverty, fighting inequality and addressing the urgency of climate change. Guided by the goals, it is now up to all of us, governments, businesses, civil society and the general public to work together to build a better future for everyone"
Sounds ambitious and worth attaining, right? But how do we do that? Which steps to take? How to turn around a traditional or conservative organisation to pursue these goals? How do others do this? We need your help to turn these global goals into local action.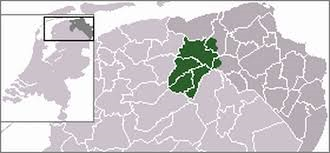 Who are we?
We are the municipality of Westerkwartier, founded 2019 as the result of a merge between the former municipalities of Zuidhorn, Leek, Marum and Grootegast. We are located west of Groningen with over 63.000 inhabitants. We are responsible for all public services in our area, such as housing, social welfare, libraries and education, infrastructure, public spaces, recreation and tourism, local economy and so on. We employ 500+ people. Our aim is to make our municipality better one step at a time. Our DNA is Local, Temperate and Ambitious, our core values are Close, Connected and Personal Leadership.
What do we want to know?
We are interested in the global goals. As a matter of fact, we've been pursuing some of these goals for over decades as part of our legal responsibilities. For example, we fight poverty with instruments such as 'Bijstand' (welfare) and pursue a more sustainable world by supporting people to reduce energy consumption. However, we have not made a connection between our legal responsibilities and the global goals. Therefore we are:
• unable to measure our efforts and our effectiveness in attaining the global goals
• unaware of other goals we could pursue
• unaware of chances to combine our efforts and be more effective
• undetermined if we would like to focus more on achieving these goals
• unable to get grants from the Dutch and European government to support us in achieving
these goals
We notice other municipalities engaging in the Global Goals in various ways and we would like you to research the possibilities for us. The main research questions we have for you are the following:
How can the global goals contribute to being more successful in achieving our goals?Do the global goals compel us to change our goals and policies and to what extent?

In your journey to answer these main questions we ask of you to dig into the world of municipalities, global goals related organizations and our local community. We expect you to do desk research but also to make contact with relevant organizations, do interviews and (a) survey(s). The result should be incorporated into a report, that is easily accessible for every reader, preferably in English and Dutch.
Who are we looking for?
• Students who are interested in local governance (that means especially students from the theme
Working in & on governance, but students from other themes are eligible too)
• Team players who like to use and enhance their research and communicative talents
• International students are very welcome in this project (an international comparison could also be a valuable addition to this project), but due to the fact that local policy documents are in Dutch, it is necessary that at least one student in the group is able to read and communicate in that language.
Who will you be working with?
This research subject will be supported by two of our esteemed colleagues: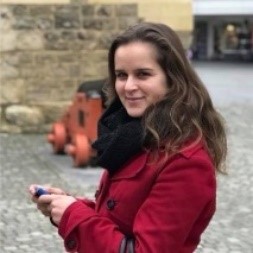 Iris de Haan works as a consultant in the field of sustainability and environment.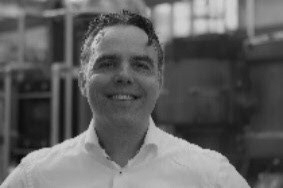 Erwin van der Maesen de Sombreff works as a strategic consultant in the field of Innovation and Research. He has 20+ years of experience in local government, mainly in management positions, and therefore offers a broad perspective on what local governments are all about.
Iris and Erwin operate as your contact to our organization, will be present at the project startup, project meetings and the final presentation.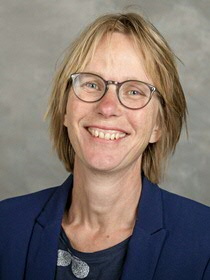 Saskia Visser is the co-ordinator of the Science Shop Language, Culture and Communication at the Faculty of Arts. We organise research projects with societal impact, by supporting societal organisations and students to work on questions in co-creation, and spreading the results to a broader public. Saskia has a lot of experience in project management and communication. She can inspire teams to be creative and flexible, but can also be a critical friend to enhance quality and planning. To ensure continuation in future projects she will be present at several meetings.
| | |
| --- | --- |
| Last modified: | 07 September 2020 10.46 a.m. |