Voor mensen die hinder ondervinden van LFG is de geluidsbron aanpakken natuurlijk de meest wenselijke optie. Maar wat veroorzaakt het geluid nou eigenlijk?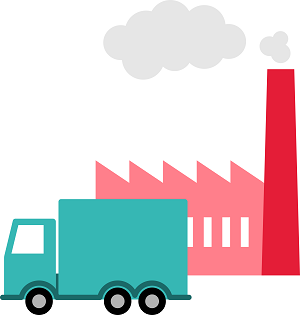 Een extern geluid
Binnenshuis kunnen bijvoorbeeld een cv-pomp of afzuiginstallatie LFG produceren. Meestal kunnen mensen die last hebben van LFG zo'n bron echter niet vinden. Soms vragen mensen dan aan een geluidsexpert of aan de milieudienst om het geluid te komen meten. Het geluid zou bijvoorbeeld van een fabriek of een snelweg kunnen komen, of een andere, moeilijk te traceren bron kunnen hebben.
In sommige van de gevallen wijzen de metingen inderdaad uit dat er sprake is van een bovenmatig LFG. Maar dan nog kan het geluidsniveau onder de toegestane norm liggen en kan de bron –in elk geval juridisch- niet worden aangepakt. In de meeste gevallen kan de geluidsexpert bovenmatig LFG – en dus een bijbehorende bron – echter niet vinden. In veel gevallen kunnen andere mensen het LFG ook niet bevestigen. Als er geen bron gevonden kan dit tot veel frustraties leiden. Veel mensen voelen zich niet serieus genomen wanneer wordt voorgesteld dat er misschien geen echt geluid aanwezig is.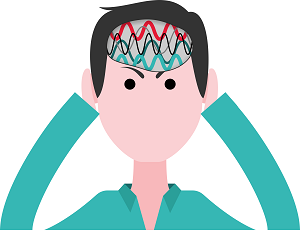 Tinnitus
Toch kan het heel normaal zijn om geluid te horen dat er eigenlijk niet is: dit wordt ook wel tinnitus genoemd. De meeste mensen kennen tinnitus als een hoge toon of suis die het gevolg is van gehoorbeschadiging. Maar mensen met tinnitus kunnen ook lagere tonen horen, of geluiden die klinken alsof ze van ver komen - zie bijvoorbeeld de website van Stichting Hoormij. Tinnitus kan dus ook het LFG veroorzaken: de bron zit dan binnenin het lichaam of heeft een neurologische oorzaak. Zowel tinnitus als hinder door LFG komt meer voor bij mensen van 50 jaar of ouder.
Tinnitusgeluiden zijn vaak het duidelijkst in stillere ruimtes, en zelfs een heel zachte brom kan erg indringend zijn. Sterker nog: als het maar stil genoeg is, nemen mensen van allerlei leeftijden inwendige geluiden waar, zo bleek al uit een onderzoek uit 1953. In dit onderzoek plaatsten Heller en Bergman mensen in een extreem stille ruimte. Al deze mensen hadden een gezond gehoor. De deelnemers waren volledig afgesloten van geluiden van de buitenwereld, maar toch gaf binnen 5 minuten 94% van de deelnemers aan dat ze een geluid hoorden. Sommige van deze geluiden waren lage geluiden, zoals een brom, vrachtwagen of misthoorn. Andere geluiden waren hoger, zoals een suis, een bel of een fluit. Latere soortgelijke experimenten leverden vergelijkbare resultaten op.
Heel veel mensen kunnen dus (som) tinnitusgeluidenhoren, maar in een normale omgeving hebben de meeste mensen hier geen last van. Voor sommigen treden tinnitusgeluidenechter wél op de voorgrond, met alle gevolgen van dien.
| | |
| --- | --- |
| Laatst gewijzigd: | 14 februari 2023 13:24 |