Last van een brom of laagfrequent geluid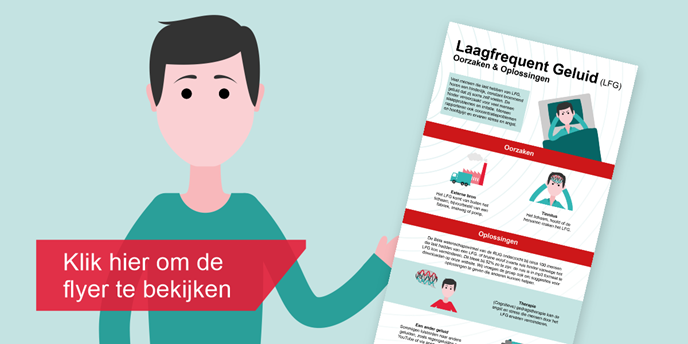 Over de hele wereld zijn er mensen die last hebben van een hinderlijke bromtoon. In recent onderzoek ging Frits van den Berg van de Bèta Wetenschapswinkel op zoek naar manieren om de hinder te verminderen.
In de afgelopen 10 jaar verdubbelde het aantal meldingen in Nederland van klachten door laagfrequent geluid (LFG). Veel mensen die last hebben van LFG horen een hinderlijk, constant brommend geluid dat zij soms zelfs voelen. De meeste mensen nemen het LFG thuis waar - het lijkt dan vaak van ver te komen en kan klinken als bijvoorbeeld een stationair draaiende vrachtwagen. Onderzoek wijst uit dat mensen die last hebben LFG vaak slaapproblemen en concentratieproblemen ervaren.
Op het internet is veel informatie te vinden over LFG, bijvoorbeeld op de websites van de GGD'en, het RIVM of de Stichting Laagfrequent Geluid. Op deze website bieden wij informatie om mensen die last hebben van LFG te helpen. In een recent onderzoek heeft de Bèta wetenschapswinkel van de RUG de effecten van ruis als maskerend geluid onderzocht bij een grote groep mensen die hinder ondervinden van LFG. Hierbij hebben wij inzicht gekregen in de manieren waarop mensen de hinder van laagfrequent geluid proberen te verminderen, en wat hierbij wel en niet helpt.
| | |
| --- | --- |
| Laatst gewijzigd: | 18 april 2023 11:53 |