Bachelor's and minor programmes
Energy Minor
With our new Energy Minor we challenge third-year undergraduate students to approach energy issues from multiple disciplines.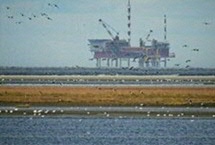 Natural Sciences, Law, Economics, Psychology, Spatial Sciences and International Relations offer their own unique insights on energy-related issues.
We focus on the North Sea region, which has its own set of problems related to the supply and use of energy.
Minor in Future Planet Innovation
The Minor in Future Planet Innovation combines innovation with scientific and social aspects of sustainability. This teaches you to evoke change and thus contribute to a sustainable society. You learn how to use your knowledge and talents to help make a better, more sustainable world.
Physics, specialization in Physics of Energy & Environment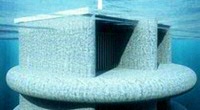 What is the physics behind the various processes used in existing and potential forms of energy? How can we ensure that future generations have sufficient energy?
> More about the Bachelor Physics
Chemistry, specialization in Sustainable Chemistry and Energy
In Sustainable Chemistry and Energy you use chemistry to enhance sustainability and produce clean energy.
> More about the Bachelor Chemistry
Major in Physics of Energy (University College)
Physics of Energy combines core knowledge of physics and mathematics with elements of social sciences and philosophy, to train you in problem-solving and analytical thinking. You learn how to formulate modern physics and how to communicate your knowledge in an elegant, effective and modern fashion.
> More about the Major in Physics of Energy
Energy Transition project (University College)
On the Energy Transition project you learn how to realistically model the complex stakes and interactions in the transition from unsustainable to sustainable energy practices. This involves consumers, governments and the energy industry. You also develop an interactive Energy Transition Game that demonstrates that you have a realistic understanding of the opportunities and threats faced by each sector of society, and their complex interactions.
In the Energy Transition Game we challenge you to discuss and solve various dilemmas and policy options related to energy transition. You need to combine the various perspectives of the above disciplines and work together to win the game.
> More about the Energy Transition project and the Energy Transition Game
| | |
| --- | --- |
| Last modified: | 21 September 2023 10.03 a.m. |