Pre-academic education
What kind of energy will you use in 2030? How will you heat your house in 2040? Will there still be cars in 2050? The answer to these questions is not at all obvious. Be challenged and join others to come up with solutions for our future energy supply in the UG's Your Future Energy truck. In this touring laboratory you can explore the problems relating to our future energy supply and help come up with solutions.
> More about your future energy (in Dutch)
Web classes
A web class is an online course lasting 4 weeks (10 study hours), specially developed for pupils in 5 and 6 VWO, i.e. the final two years of pre-university education. Prospective students can use these web classes to learn more about our university degree programmes by reading texts, completing assignments and exchanging ideas with other prospective students and a lecturer.
In the University College Groningen web class you will tackle the societal challenges of today and tomorrow, including energy. You will learn, for example, how important it is to have knowledge of various different disciplines and methods, to be creative and to think outside the box, in order to come to grips with global and societal challenges of our time.
The Science & Engineering Web class focuses on smart grids. Smart grids are intelligent systems that coordinate smart meters, smart apps, renewable energy sources and other devices. For example, a smart grid will charge your electric car when you have an energy surplus and stops charging when the energy is needed more urgently elsewhere.
Profile assignment
The University of Groningen Humanities, Science and Gamma Support Desks can help you with your profile assignment. You can, for example, contact one of the support desks to find a suitable topic.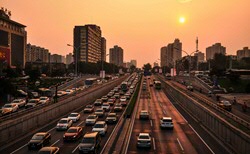 Passionate about energy and sustainability? Explore the following topics: the car-free city centre, the energy problem, the influence of earthquakes, climate and politics, mobility and traffic, how to generate your own bioenergy, is CO2 the ultimate growing medium for plants?
| | |
| --- | --- |
| Last modified: | 20 May 2022 10.27 a.m. |