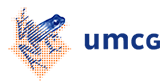 Year 1
Educational programme, year 1
JSM Newsflash (2 ECTS)
In this course the student will get instructions for writing an appealing newsflash. During the final meeting with a jury, some of the best newsflashes are presented. For the student with the best newsflash and the student with the best presentation, the JSM provides money to visit a scientific meeting as a prize!
Triple-B lectures (6 lectures) (1 ECTS)
In each Triple-B lecture a doctor/medical researcher tackles how a clinical problem was translated into a research question and also how the results of such research has influenced patient care afterwards.
Course 'Literature searches - what strategy?' (1 ECTS)
For doing scientific research, it is very important to find and classify the right literature. In this course students learn to search for scientific articles in a systematic way.
Philosophy of Science and Epistemology: an Introduction (3 ECTS)
In this course, students will be introduced to the most important movements within the philosophy of science. In addition the concepts of epistemology , which is the theory of knowledge, especially with regard to its methods, validity, and scope, and the distinction between justified belief and opinion,will be discussed.
How to conduct science (3 ECTS)
The aim of this Science Elective is to give students an introduction in the kidneys in health and disease. This medical subspecialty will be taken as an example to introduce students into the various types of scientific research. During this course, the student will also get acquainted with the multidisciplinary character of nephrology and science.
TTT projects (3 ECTS)
First-year students can participate in a 'Touch-Try-Teach' project to give them a taste of clinical research early in their studies. This is a small research project that students carry out independently in the field of their own choice.
| | |
| --- | --- |
| Last modified: | 29 July 2020 09.28 a.m. |