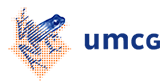 BSc Honours and PPOP
BSc Honours programme and Personal Profiling Optional Projects
Both year 2 and year 3 of the Bachelor of Medicine degree programme include a component called Personal Profiling Optional Projects (PPOP) (3 ECTS credit points each, a total of 6 ECTS). Students are free to choose the subject of these projects themselves, provided the subject has been approved by the PPOP Committee. The student can complete a PPOP that is provided by the University Medical Center Groningen (UMCG), but can also opt for an individual project.
In years 2 and 3, students who want to choose an individual subject for their PPOP can also use components of the JSM BSc Honours programme for this purpose. The component in question must be at least 3 ECTS and the student must submit an application to the PPOP committee . If a component of the JSM BSc Honours programme is used as a PPOP, the credits for this component will no longer count for the Honours programme.
| | |
| --- | --- |
| Last modified: | 29 July 2020 09.28 a.m. |