Current PhD projects in Discourse & Communication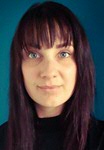 NWO funding for PhD project 'Nothing but the truth: Unraveling socially desirable responding in self-reports'
The project is about socially desirable responding - a common phenomenon where, in order to appear more desirable, people do not report completely honestly about themselves in interviews or questionnaires. The project is being carried out by PhD candidate Emma Zaal, led by Prof. John Hoeks and Dr. Yfke Ongena of the Discourse and Communication research group. In the project, the brand new PhD candidate will investigate how socially desirable responding can best be predicted, measured and reduced. The outcome of the project is a model of question answering that includes socially desirable responding. The results of this project can be used for theory development, question formulation and questionnaire design, but also for policymaking and the development of public campaigns aimed at behavioral change.

Autonomy of older adults during morning care
"Care provision in care for older adults is guided by the concept of (encouraging) self-management. Within the framework of conversation analysis I examine how an orientation to autonomy of the older adult is being enacted during these care interactions between care workers and residents in an institutional setting."

"My project deals with the interaction between psychotherapists and patients suffering from Major Depressive Disorder. By using Conversation Analysis, I investigate conversational patterns in therapeutic encounters, how therapeutic work is embedded in those conversations and whether patients are actually aligning with what is being said by the therapist. Ultimately I want to specify which type of therapy treatment is most suitable for the different kinds of depression that patients can be suffering from."

Dialogic reading and shared knowledge construction in inquiry learning
"My research aims to develop more insight in children's reading practices during dialogic reading situations. Knowledge about effective dialogic reading practices might contribute to optimize education with regard to reading and knowledge building during collaborative inquiry learning, which is important to prepare pupils for the 21st century. Using Conversation Analysis I firstly focus on the characteristics of dialogic reading in primary schools, and secondly how these conversations contribute to shared knowledge building." My webpage on the NHL-website
"Een gezinshuis (vorm van jeugdzorg) biedt uithuisgeplaatste kinderen en adolescenten een nieuwe en stabiele woonomgeving, wat noodzakelijk is voor de ontwikkeling van een adolescent. Door middel van Conversatie Analyse wordt onderzocht hoe hechting tussen gezinshuisouders en opgenomen adolescenten eruit ziet in dagelijkse interacties tijdens de avondmaaltijd. Een goede hechtingsrelatie vergroot de kans dat een adolescent tot 18 jaar binnen hetzelfde gezin zal blijven wonen."
| | |
| --- | --- |
| Last modified: | 12 April 2021 12.21 p.m. |