Operationeel Specialist - Niels Gerlsma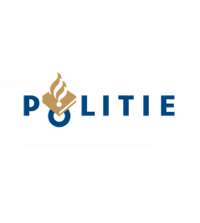 Ik ben Niels Gerlsma. Sinds 2012 werk ik voor Politie Noord-Nederland als Operationeel Specialist
Wat heeft u gestudeerd?
Ik studeerde van 2006 tot 2011 Nederlands recht. Daarbij heb ik de master Strafrecht gevolgd. Daarna heb ik de opleiding Master of Criminal Investigation gevolgd aan de Politieacademie in Apeldoorn.
Wat heeft u naast uw studie gedaan?
Ik was actief lid bij Simon van der Aa, de studievereniging voor Strafrecht en Criminologie. Daarnaast heb ik stages gelopen bij een tweetal advocatenkantoren.
Wat houdt uw huidige werk in?

Een Operationeel Specialist die de 'Master of Criminal Investigation' heeft gevolgd houdt zich met verschillende takken van sport bezig. Dit is in grote mate afhankelijk van zijn of haar achtergrond en expertise. In mijn geval is dit mijn juridische (strafrechtelijke) achtergrond en daarom zal ik schetsen wat mijn huidige werk inhoudt.
Allereerst coördineer of participeer ik in onderzoeken. Dit kan variëren van moord tot aan gewapende overvallen. Daarnaast benut ik mijn achtergrond door bewijsmatrixen te maken, jurisprudentie bij te houden en te presenteren maar ook bijvoorbeeld door een analyse te maken van rechtspraak naar aanleiding van door ons uitgevoerde opsporingsonderzoeken.
Welke competenties zijn het meest belangrijk in deze baan?
Over het algemeen is het belangrijk dat een Operationeel Specialist beschikt over een sterk kritisch-analytisch vermogen. Ook moet hij of zij niet bang zijn om zich te profileren met zijn of haar expertise en vanuit die expertise ook initiatiefrijk zijn. Wat ik zelf ook een belangrijk aspect van het werk van een Operationeel Specialist vind is dat hij of zij netwerkgericht is. Zo wordt er ook veel overleg gevoerd met belangrijke partners als het Openbaar Ministerie en/of de Gemeente. Een goede samenwerking is daarbij van groot belang.
Hoe bent u op die plek gekomen? Hoe ziet uw loopbaan eruit?
Mijn loopbaan is natuurlijk nogal pril. Na mijn afstuderen heb ik gewerkt voor het Openbaar Ministerie. Daarna ben ik voor de Politie gaan werken. Dat doe ik nu alweer zo'n vier jaar.
Heeft u loopbaantips voor onze studenten?
Doe wat je leuk vindt. Daar kun je achter komen door je in een vroeg stadium te oriënteren op wat je na jouw opleiding wil. Tijdens je opleiding zijn er genoeg mogelijkheden om verschillende netwerken aan te boren en bijvoorbeeld stages te lopen.
| | |
| --- | --- |
| Laatst gewijzigd: | 25 september 2019 10:13 |