Assistent-officier van Jusititie, voorheen Commissiesecretaris – Leonie Potijk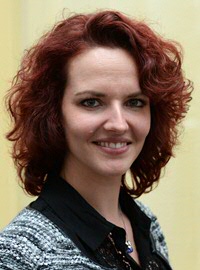 Mijn naam is Leonie Potijk. In 2010 begon ik met de bachelor Rechtsgeleerdheid aan de Rijksuniversiteit Groningen (hierna: RUG). Toentertijd had ik al een andere opleiding en een kleine carrière als operatieassistent achter de rug. Na mijn bachelor werd ik geselecteerd voor een plaats binnen de Togamaster, een door de RUG aangeboden master die de mogelijkheid biedt kennis te maken met de drie Togaberoepen: de advocatuur, de rechtelijke macht en het openbaar ministerie.
Wat heeft u naast uw studie gedaan?
Gedurende mijn studie ben ik blijven werken als operatieassistent. Daarnaast heb ik stage gelopen bij Alderse Baas Advocaten in Joure en het Arrondissementsparket Noord-Nederland in Groningen (hierna: het parket). Daarna kreeg ik bij het parket de mogelijkheid om een half jaar ervaring op te doen in het beoordelen van strafzaken. Hier bleef het niet bij; in juni 2015 werd ik benaderd met de vraag of ik aan de slag wilde als Commissiesecretaris. Omdat mijn afstuderen in beeld was greep ik deze kans met beide handen aan.
Wat houdt uw vorige werk in?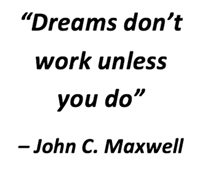 Als Commissiesecretaris beoordeel ik strafzaken op de afdeling Interventies van het parket. Een mooie stap in de richting van mijn droom om officier van justitie te worden. Op de voornoemde afdeling houd ik mij bezig met korter lopende strafrechtelijke onderzoeken en strafrechtelijke afdoening van veel voorkomende criminaliteit. Mijn werkzaamheden bestaan kort gezegd uit het vellen van een oordeel over de vraag of er voldoende bewijs is en of dit rechtmatig is verkregen, het bepalen van een wijze van afdoening en het voorbereiden van strafzittingen door het maken van bewijsoverzichten en het opstellen van dagvaardingen.
Welke competenties zijn het meest belangrijk in deze baan?
Bij dit werk zijn een goede juridische basis en een goed ontwikkeld analytisch vermogen natuurlijk van groot belang, maar onmisbaar is maatschappelijke betrokkenheid.
Heeft u loopbaantips voor onze studenten?
Het vinden van een baan na het afronden van een studie is niet altijd gemakkelijk. Het geluk moet een beetje aan je zijde zijn. Ik geloof wel dat dit geluk deels kan worden afgedwongen door hard te werken en je te realiseren dat iedereen die je ontmoet iets weet wat jij niet weet.
| | |
| --- | --- |
| Laatst gewijzigd: | 25 september 2019 10:13 |