Tim Huijgen: how do you teach 21st-century students to look at the past with understanding?
How do you teach 21st-century students to look at the past with understanding?
'Who decides to burn witches? They don't even exist!' History teachers often hear students express these kinds of opinions, because students look at the past with their own contemporary values, norms and knowledge. This stands in the way of providing historical explanations for events. The historical skill of contextualizing helps students to become aware of their own contemporary viewpoint. By creating a historical context, students learn to consider the differences between people in terms of values, norms and knowledge.
In collaboration with teachers, research has aimed to answer the question of which didactic approaches are effective in teaching students this type of contextualization. Giving a presentation to the class of a historical source that students find 'strange' is a good first step. One example is a photograph taken in the United States in 1922, which shows women being arrested for wearing bathing suits that were deemed to be too revealing. How do students respond to this example? Are they capable of explaining this event? The next step is to get students to establish the particular historical context. For example, what were the political and socio-cultural circumstances of the time? When students have described those conditions, as a last step, they can be brought to reflect again on the photograph: can they explain the events in the picture with reference to the context they've sketched?
This didactic approach teaches students to become aware of their contemporary viewpoint in explaining and interpreting historical events. In addition, this approach offers teachers a practical and valued method for teaching students to contextualize.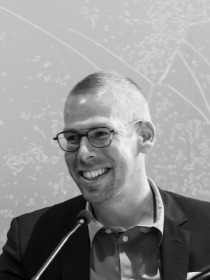 Function
Assisant Professor (UD1) Social Studies Education and Teacher Educator
Expertise
Domain-specific learning, training and coaching of (student) teachers, research on the teaching and learning of history, educational assessment.
| | |
| --- | --- |
| Last modified: | 03 September 2019 11.05 a.m. |