Susanne Scheibe: what are the advantages of employing ageing workers?
What are the advantages of employing ageing workers?
When speaking with students and human resource professionals about research on ageing workers, a frequent reaction is surprise upon the realization that ageing processes are actually quite multifaceted and fascinating. In many people's minds, negative views of ageing predominate. They see older workers as slow and low in competence. They envision a grey future for their own older age. People want to get old, but they don't want to be old. Yet, research in my field shows that such negative views are unwarranted.
Getting older comes with clear advantages, for example in the area of emotional functioning and well-being. Our studies show that older workers can better manage certain emotional job demands, are more resilient to daily work stress, and enjoy higher emotional stability and well-being. These emotional advantages are also visible in higher job satisfaction and work-life balance, and – so we believe – make older workers well suited to mentor their younger colleagues on how to maintain long-term well-being and effectiveness. At the same time, it is certainly true that one person does not age like another. Recently, we started to investigate how the work context influences whether emotional competencies and well-being improve or stagnate across adulthood.
Are certain work environments better suited to push the strengths of ageing and others more likely to expose vulnerabilities of ageing? My hope is that this research line will let us better appreciate what ageing workers have to offer and how we can design work environments in which all generations can thrive.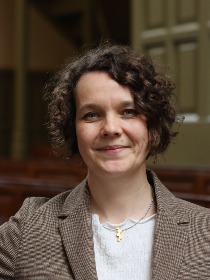 Function
Professor Psychology
Expertise
Aging in the work context, occupational health and well-being, emotional development across adulthood, emotion regulation and coping, empathy
| | |
| --- | --- |
| Last modified: | 03 September 2019 11.05 a.m. |