Nina Hansen: can development collaboration projects also trigger unintended consequences?
Can development collaboration projects also trigger unintended consequences?
As a social psychologist, I am interested in the social psychology of cultural development. I study cultural changes that are instigated by modernization processes, in the field of development collaboration in the Global South. In this context, my research focuses on the often unintended consequences of development projects that introduce modern innovations in these nations such as, microfinance services, novel education initiatives, and new technologies. Together with my colleagues, especially Marloes Huis, we have investigated how microfinance services may empower women or may also have negative consequences.
Mohammed Yunus first introduced the idea of microcredits in the 1980s to help people set up small incomegenerating activities and thereby reduce poverty and empower the disadvantaged. Since then the original idea has evolved and today people often receive loans together with additional services such as business training. It is one prominent approach to especially strengthen the position of women. However, the approach of microfinance services is also criticized because women are not only individual agents but live in more interdependent cultures in which interpersonal networks are powerful. This can lead to women having little control over the loans and ending up indebted.
Previous research reports mixed findings regarding signs of women's empowerment. This ranges from negative unexpected effects of female borrowers who face more frequent intimate partner violence to no impacts to women having a stronger say in financial household decision-making. To gain a better understanding how access to microfinance services may influence social relations we conducted research in Sri Lanka, in close collaboration with leading organisations in the field.
A cross-sectional study conducted in the North of Sri Lanka showed promising effects. More precisely, women who were participating in a microfinance program for people living below the poverty lines showed stronger personal control beliefs and reported a larger social network compared to a matched comparison group. Importantly, women who received training showed stronger effects than women who did not, illustrating the importance of training to capacitate and empower women.
In two field experiments, we adjusted a goal-setting training session based on women's needs in collaboration with a women organisation in Sri Lanka. We invited female microfinance borrowers and their husbands to the training as both parties should be involved to change existing gender roles with respect to their income-generating activity. We found some first initial support that involving husbands may help to discuss and change existing gender roles with respect to the income-generating activity. A first important step to strengthen women's position and start discussion gendered power relations. Importantly, women are not individual agents but are embedded in their social relationships.
Thus, intervening in traditional relationships may also trigger unexpected negative effects such as an increase in intimate partner violence. To answer the question above, aid interventions may also sometimes trigger unexpected consequences, which were not envisioned. Social psychological theorizing can offer important insights in understanding the social complexity and in developing cultural-suitable and effective interventions in the field of development cooperation.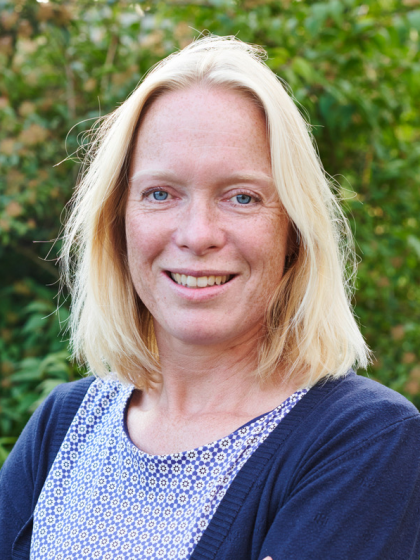 Function
Professor (adjunct)
Expertise
Social and cultural change driven by modernization in the Global South, women's empowerment, migration and integration of refugees, microfinance services, social impact evaluations
| | |
| --- | --- |
| Last modified: | 20 August 2020 12.31 p.m. |