Marleen Janssen: how does communication develop in children who cannot hear and see (properly)?
How does communication develop in children who cannot hear and see (properly)?
If children don't see or hear anything, can they learn to speak a language? Can they do it in the same way children who are not sensory impaired can? Research has already shown that children with deafblindness follow the usual developmental steps. This means that they – when in a safe and good relationship with their parents or guardians – learn to communicate their intentions and also learn to 'talk' about things outside the here and now. It just looks very different.
How do you speak when you can't hear and see? The tactile sign system offers a solution, also called four-hand gestures. The person who wants to 'say' something puts their hands underneath the hands of the other, and the other listens by putting their hands on top of those of the one who is 'speaking'. In a way they have 'talking hands' and 'listening hands', switching hands from top to bottom as the conversation progresses.
In order to learn this, it is necessary that the people who communicate most with the child are able to provide the right input. This is also what parents do with a child who is not deaf-blind. You make sure you experience interesting things together with your child and offer the accompanying language. For example, when you go swinging with your child, you stop in between and 'speak' in sign language: "swinging", "us together", "swinging fun". By repeating this regularly, the child gradually learns new signs, just like another child learns 'regular' language.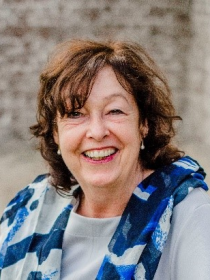 First name
Marleen H.J.M.
Function
Full Professor Special Needs Education
Expertise
Deafblindness, Multi-sensory disabilities, Communication and Language, Special Education and Rehabilitation, Developmental Psychology
| | |
| --- | --- |
| Last modified: | 01 April 2020 2.06 p.m. |