Hilda T. A. Amsing: what can educational history teach us about educational reform?
What can educational history teach us about educational reform?
Over the ages, people have thought a lot about the best ways to teach children. In the Orbis Sensualium Pictus from 1658, Comenius writes that sensory experience serves as the foundation for knowledge. Thanks to the introduction of the blackboard, children could be taught in an orderly manner. Around the year 1900, Jan Ligthart applied his principle that teaching should engage with the mental world of children to a number of reading books. These are reforms that have stood the test of time and have managed to gradually transform teaching.
But there was also much that remained the same. Educational historians call this the grammar of schooling. These structures and rules include the presence of a teacher with a certain level of expertise, a systematic distribution of children over spaces in a building designed for that purpose, a programme in which knowledge is temporarily divided up and the evaluation of performance by the teacher.
In some cases, we see that education reform tries to break with the grammar of schooling. Kees Boeke's De Werkplaats (in the first half of the twentieth century) gave very little priority to 'school-like' knowledge; the campaign for democratization in the department of Psychology at the University of Groningen (1963) turned testing into a democratic group effort; and in 'Iederwijs schools' (2002-2013), pupils were allowed to determine if, what and when they wanted to learn. Such innovations and renewal plans did not last long. Teaching has a tradition of renewal and reform, and this teaches us that reform is best approached with a measure of restraint.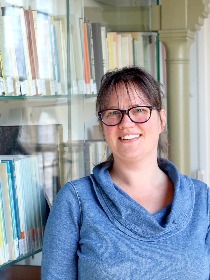 Function
Professor in the History of Dutch Education (Aletta Jacobs Chair), vice-dean of the Faculty of Behavioural and Social Sciences
Expertise
I am working on the history of education. Important research topics are: development of secondary education (especially, h.b.s., gymnasium, m.m.s., Law of Secondary Education 1963); equal opportunities (Dutch experiments with comprehensive education in the 1970-1980s) and educational reform.
| | |
| --- | --- |
| Last modified: | 06 September 2019 3.18 p.m. |