Planning lecture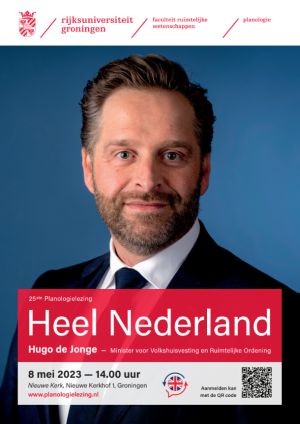 The 25th edition of the Planning Lecture took place on Monday 8 May. This time with none other than Hugo de Jonge, Minister of Housing and Spatial Planning, who addressed planning students, colleagues from the faculty and from the field in a packed Nieuwe Kerk. The afternoon started with introductions by prof. dr. Johan Woltjer, dean of the Faculty of Spatial Sciences and himself professor of Urban Development and Planning, prof. dr. Jouke de Vries, chairman of the university's Executive Board, and prof. dr. Gert de Roo, professor of Planning at the faculty and creator of the Planning Lecture. He told about the history of the lecture, mentioning Mr. Frank Visser as the most notable speaker. Firstly because he is not a planner, but also because of a memorable statement "Students if you screw it up, you screw it up for the common man.".
Then it was the minister's turn to speak.
De Jonge: "There are major transition issues with a large spatial component: climate change, the switch to a sustainable energy supply, the development of a circular economy. In addition, there are the "classic" spatial tasks that require space, for example those of incorporating hundreds of thousands of If we continue in all this in the same way as we have been doing for the past decade, … thinking that the sum of local decisions will automatically lead to the solution of our national issues, … thinking that Spatial Planning is something that you can only organize from the bottom up, … then it will not work out. Then we are really playing with our future. National direction is again needed. That's what I want to talk to you about today. And I couldn't ask for a better audience for that than you guys. You talk about the Netherlands of tomorrow with the planners of tomorrow."
The full speech can be read on the Ministry's website (in Dutch): https://www.nieuwsbzk.nl/(...)-de-Planologielezing
This Planning Lecture was organized by Diana Bruinewoud, Ferry Van Kann and Gert de Roo.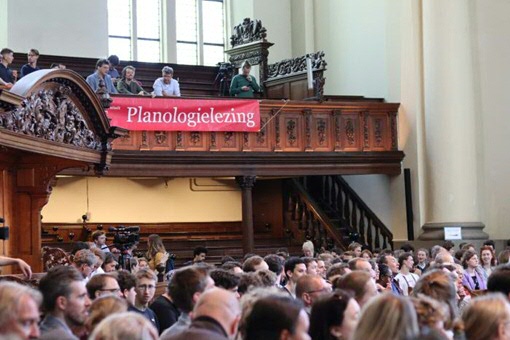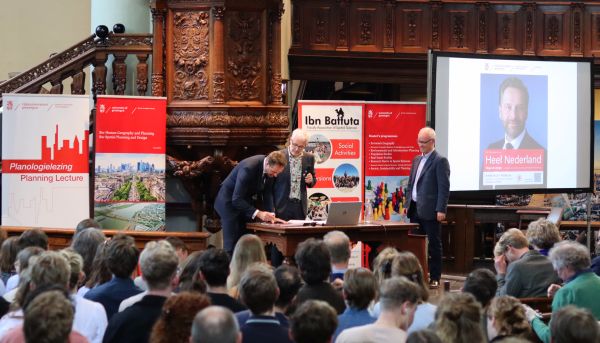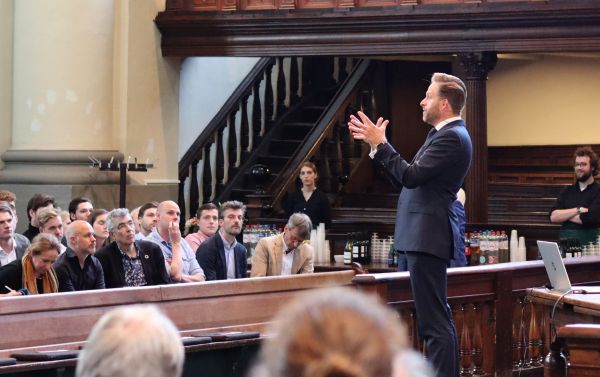 Planning Lecture
The Planning lecture is organised by the Department of Spatial Planning and Environment of the Faculty of Spatial Sciences. The idea of the Planning lecture is to have an informative an discipline related presentation on state-of-the-art debates in Planning and/or Geography either in planning practice, or in academia. We hope that visitors get inspired by a lecture that makes it possible to generate new reflections on existing ideas and concepts. The lecture series invites the audience to develop new perspectives and to get beyond business-as-usual.
For whom?
The Planning lecture is public. First of all students and staff from the Faculty of Spatial Sciences are very much welcomed. The very same is true for students and staff from other disciplines. And last but not least, we do also warmly invite professionals and simply those that are interested to join the lecture series.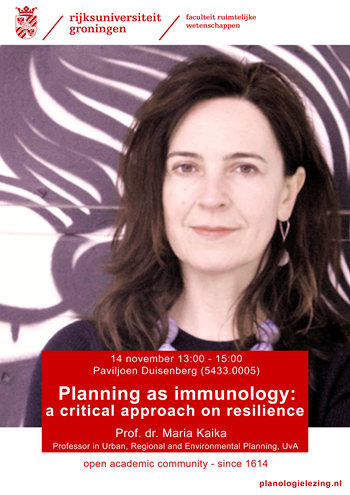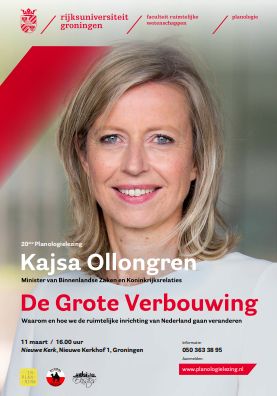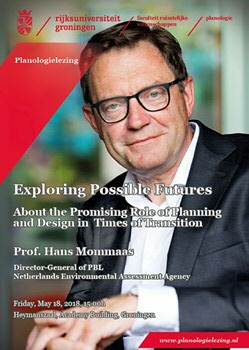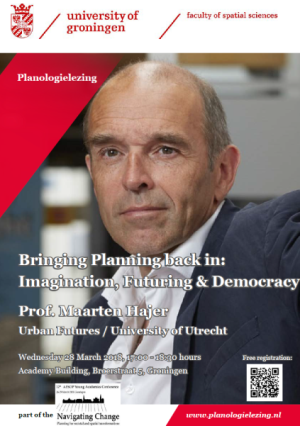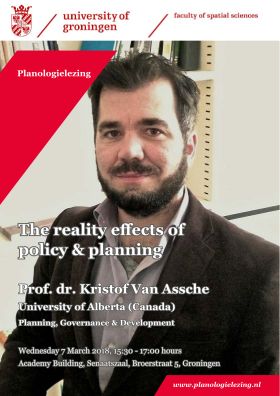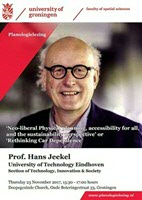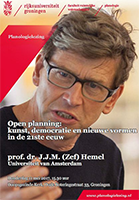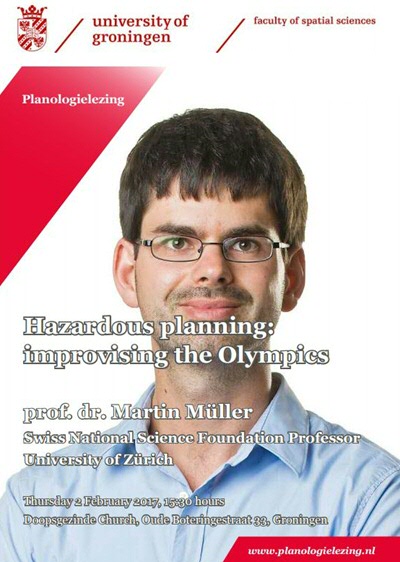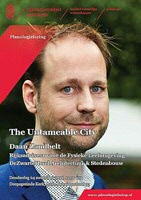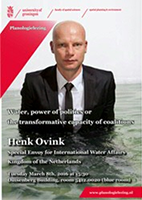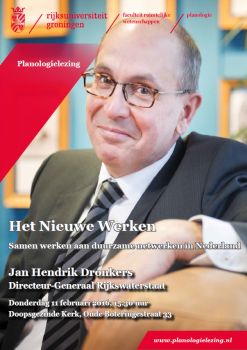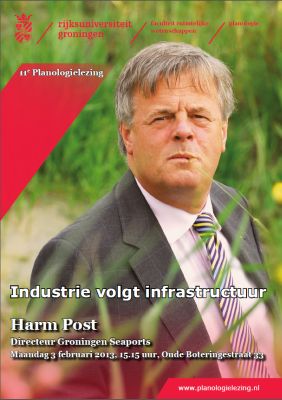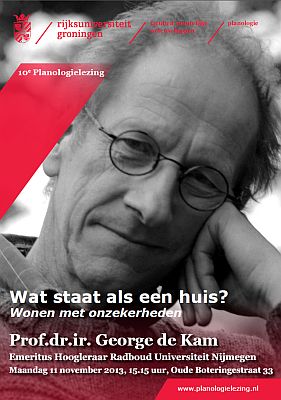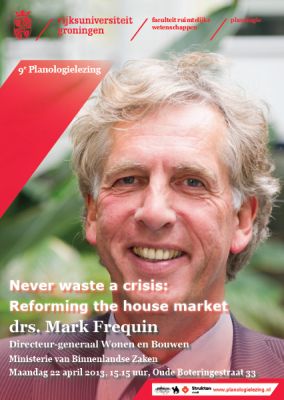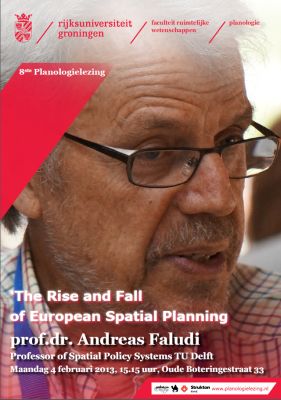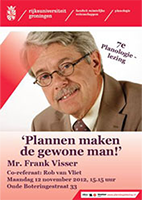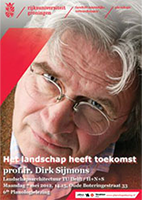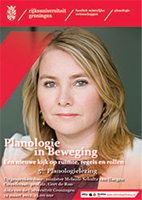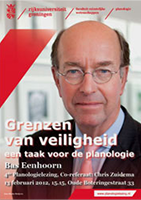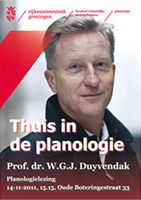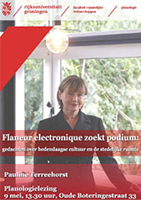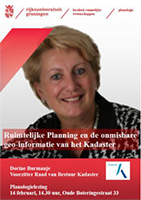 | | |
| --- | --- |
| Last modified: | 31 May 2023 10.40 a.m. |