How to choose a minor at the UG
| | |
| --- | --- |
| Date: | 10 May 2023 |
| Author: | Maimoena |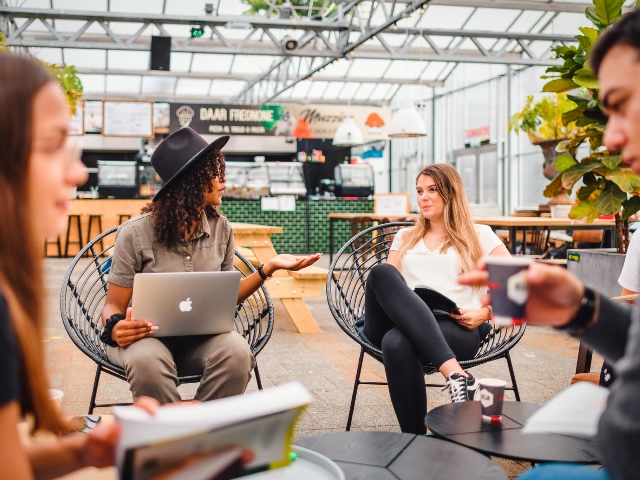 During the third year of your bachelor degree, most students get to select and study a minor of their choice. A minor, besides allowing you to focus on a different interest, can also be a gateway to your future. On the one hand, if you're interested in following a particular Master's programme after finishing your Bachelor's, a minor can help you get direct entry into that programme. On the other hand, if what you're interested in is entering the labour market right after your studies, there are also minors that can help you get a headstart on that. It all depends on making the right choice! If you're still stuck on deciding, here's some insight that might help.
1. Faculty Minor: if you want direct entry into a particular Master's programme
Faculty minors are great because they allow you to focus on another interest, but can also help you gain entry into a Master's programme that isn't directly linked to your bachelor's. For example, are you studying media, but have recently found interest in following a Master's in International Relations? You normally wouldn't be able to gain entry, as the fields have some differences. However, a Faculty Minor minor can help you bridge that gap. The same goes for almost every other programme. By choosing this option, you can seek access into almost any Master's programme of your choice in your Faculty. Make sure to check the programme info on the student portal to find out which Master's are accessible to you!
2. University Minor: if you're interested in a different field
Are you studying psychology, but have you always lowkey been interested in astronomy? Now's your chance to delve into a different field! The University Minor allows you to focus on a different interest way beyond your own Faculty. This minor option allows you to choose a 15 or 30 ECTS package from any other different faculty at the University of Groningen. The possibilities are very broad, so it's the perfect opportunity to mix up your studies, and gain knowledge on the ins-and-outs of a completely different field. A tip: this can also help increase your employability, if you're interested in a specific sector!
3. Career Minor: to prepare yourself for the job market
The Career Minor is a pretty interesting choice if what you want is to work right after your studies. The difference between this and the placement option (below), is that the Career Minor offers guidance and preparation to help you increase your employability. It consists of two "parts": in the first, you'll get professional training on improving your competencies, and preparing yourself for the market. On the second part, you'll be able to follow a professional experience, such as an internship. Besides just giving you professional experience, this minor can give you an important headstart in finding a job.
4. Placement Option: if you're looking for professional experience
If what you're primarily interested in is gaining professional experience, then the placement option is right for you. The internship component consists of only 15 ECTS, so you'll also get to choose a 15 ECTS package from either the Faculty or University Minors. Unlike the Career Minor, this option actually allows you to get "the best of both worlds": some professional experience, and a choice of study in a field that's different from your own! Before choosing this option, there are several requirements you need to familiarise yourself with. Make sure to check these out on Nestor, as they can vary from faculty to faculty.
5. Teacher-training Minor: for future professors
If you're interested in being a teacher in the future, this Teacher-training Minor is the perfect option to prepare you for that. It consists of important theoretical training, plus actual professional experience. You'll get to work at a secondary school, first by watching other teachers, and then by teaching young students yourself. Please note that some components of this minor are in Dutch, so you'll need prior knowledge of the language to be able to follow it.
6. Minor abroad
There's also the possibility to follow a minor in another country than the Netherlands. You'll do this at a foreign university. Besides studying here, you'll get to discover new places, cities, and above all: yourself! A semester abroad is the opportunity to develop yourself professionally and personally, both in and out of the classroom. You'll meet new people of different backgrounds and broaden your perspective of the world. This all sounds quite cliche, but I can speak of my own experience that all of these are true and I would definitely recommend spending a semester abroad! The application procedure starts very early, so contact your study advisor on time about the whole process and the deadlines!
7. Minor fair
Still not sure which minor suits you best? At the annual minor fair, you can ask all the questions you have regarding university minors and teacher-training minors. This year, the minor fair will take place on 25 May from 11.30-13.30 in the Bruins and Spiegelzaal of the Academy Building. More information will be announced on this page and via the Student Portal.
8. Choosing a minor: the important things to consider
Because minors can actually be a deciding factor for your future, there are some things you should definitely consider. My advice is to first ask yourself: "Am I making this choice based on a future plan, or am I making it for fun and to broaden my interests?"
If you're simply interested in gaining more knowledge or testing out a different field, but still have no concrete plans for your future, then choose what you're most passionate about! A minor can be an incredibly fun experience, and you'll get to deepen your knowledge while also stepping out of your field for a while. If you already have an idea or a plan for what you want to do after your studies, then I would definitely recommend informing yourself thoroughly on what minor can help you achieve that.

There are lots of minor options, and they are all flexible and adaptable to your study so that you can make the most out of your interests/future plans. If you inform yourself properly, a minor can be the best part of your university experience!
Once you have made a choice, you need to register for the University Minor package via Progress. Each faculty has its own registration procedure. Check the information of your own study programme!
About the author
Maimoena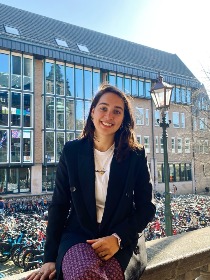 Hee hoi, I am Maimoena, a Dutch student born and raised in… Groningen! Besides having a big passion for my Bachelor's degree in Middle Eastern studies, I love doing sports (especially rowing) and cooking with my friends or housemates. When I have some spare time, I'm always out and about to explore new places and things!
Comments