How to Celebrate Easter Like a Dutchie
| | |
| --- | --- |
| Date: | 16 April 2019 |
| Author: | Danique |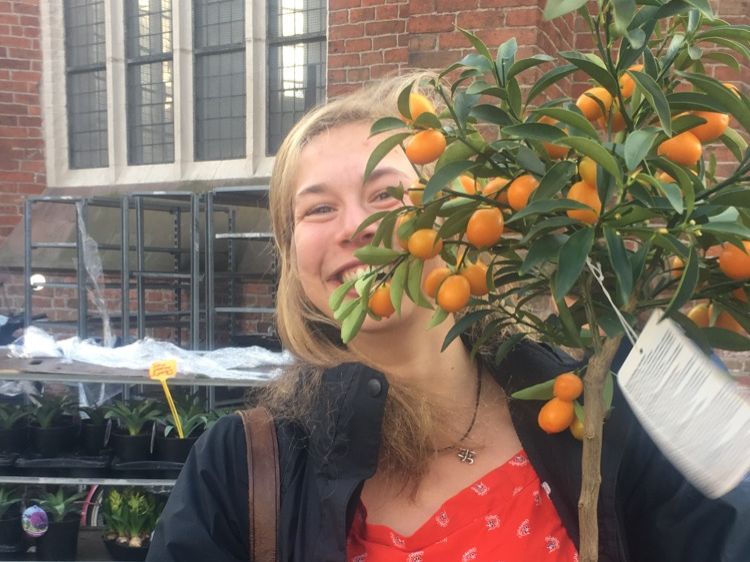 Wondering what you should do during your 4-day weekend this weekend? Easter is celebrated differently in every country (or not celebrated at all), and many internationals who study in the Netherlands will most likely link Dutch Easter to the fact that the stores are closed on Sunday and the whole city dead on Monday. Well, it's time for that to change. Here's a little overview of how Dutchies celebrate Easter, and maybe even some motivation for what you can do this holiday weekend.
Brunch
What I personally associate with Easter is brunch. Seeing as we have 2 days of Easter in the Netherlands, this means two days of brunching with the fam. Some Dutchies go all out and just brunch for 2 days straight. First with your own family, then with your significant other's family, and then with your friends the next day. Just walk into any supermarket and look at all the brunch assortments. We love brunch.
Flower Markets
Easter is a symbol for the beginning of Spring, and with Spring comes flowers. Throughout the Netherlands, there will be flower markets in almost every big city. While many Dutchies actually hate the flower markets, it's a crucial part of Easter culture. If you ask almost any Dutchie living in Groningen, there is a 9/10 chance they will roll their eyes when you mention the flower market. Nonetheless - the Groninger flower market is one of the Dutch (and German) favourites! Not only the flower markets are popular, but also the Keukenhof is in full bloom (literally and figuratively) this weekend.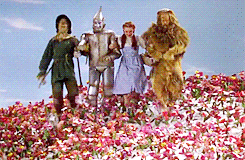 Easter bonfire
Especially in the north of the Netherlands, constructing and lighting a huge bonfire is a typical tradition. While it does have something to do with Christianity and the resurrection, it is mostly done for fun and entertainment rather than for actual religious practices. Some towns have competitions for who can create the largest bonfire, for weeks before Easter, groups will collect materials to burn to make their fire the best.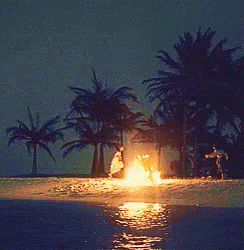 Festivals
What better way to enjoy a long weekend and a beautiful weekend than by attending a festival? Here is a quick overview of all the festivals this weekend…
Paaspop: the 3-day Easter-weekend festival featuring many international artists.

DGTL: techno/house festival in Amsterdam

Vuurfestival: a very Dutch festival with a bonfire in Winterswijk

Kaaspop: translated to "Cheese-pop", this festival is hosting some of the best Dutch artists in Alkmaar this Sunday. It's called Cheese-Pop because Alkmaar is known for its cheese.

Dancetour: a free of charge, open-air festival in Arnhem with predominantly EDM music.
Beach day
Not only Dutchies but also Germans, love to go to the beach for Easter weekend. Lots of beach-towns have things like Easter markets, live music, and bonfires. While the rest of the country enjoys their Easter Sunday and Monday in peace, the beach towns are full of life.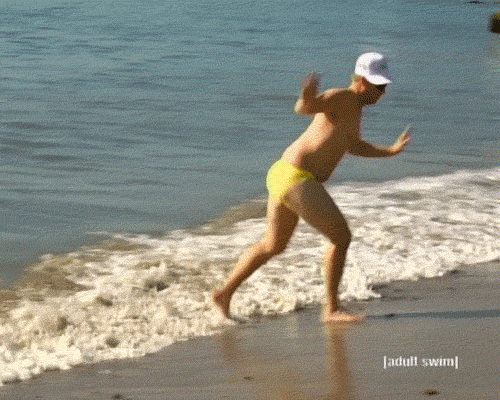 Tent parties
Along the Bible Belt, many towns will be hosting tent parties to celebrate Easter, as it is the end of Lent. While in Groningen they aren't very common, they're a pretty big part of Dutch Easter culture. It's kind of like carnival all over again. What can I say - we Dutchies love to party in tents I guess.
Household shopping
When I asked my Dutch friends what they associate with Easter, the terms: garden centre, furniture store, and department store popped up. Wondering why? Well, Easter Monday is a national holiday, meaning that literally, everyone is free from work or school. Somehow, garden centres and furniture stores have marketed so well that is the BEST day to go pick out a new lawnmower, couch, kitchen or swingset with the entire family. Seeing as these are the only open stores, lots of Dutch families all get into the family minivan and go to the garden centre. Can you think of anything more exciting?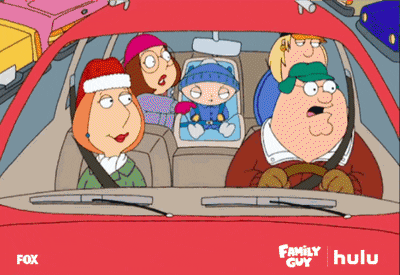 I hope you have a little bit more insight about how to celebrate Easter like a Dutchie - have a great Easter weekend!
About the author
Danique
Hey! I'm Danique, a Dutch/American studying International Relations and International Organizations with a mild obsession with coffee, cats, and rowing. If you can't find me, look for the girl (almost always) wearing pink and writing blogs.
Comments