Everything you should know when applying for a Numerus Fixus programme
| | |
| --- | --- |
| Date: | 15 December 2021 |
| Author: | Anna |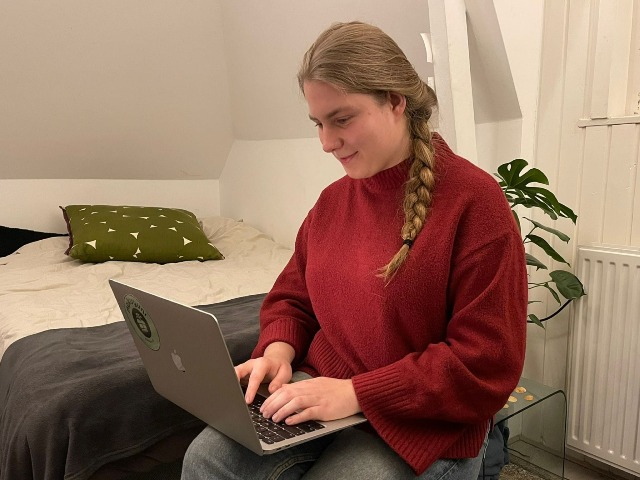 It's almost the end of the year, which means that the deadline for our 9 Numerus Fixus programmes is coming closer. You have until 15 January 2022 to send in your application in order to participate in the selection procedure. This makes now the perfect time to learn more about the process, the timeline, and everything else there is to know about our selective degrees so you can make sure you're ready on time. As a student of the Bachelor's in International Relations and International Organization, I had to go through the process too so I am here to help you. After reading this blog you should be prepared to dive right into your application and be able to avoid any obstacles. Of course, you're also welcome to join our Numerus Fixus Webinar Week from 13-17 December where you can ask any remaining questions you may have.
What are the Numerus Fixus programmes?
Let's start with the basics. Numerus Fixus degrees differ from the other Bachelor's programmes because they have a fixed quota of students that will be accepted. This means that in order to be admitted to join one of these nine programmes, you need to complete a selection procedure. Like me a couple of years ago, you might be wondering why that is the case. Turns out they are some of the most popular degrees at our university and therefore get a lot of applications from all over the world. The set number of spots varies from 48 to up to 600, so be sure to check out the ones you are interested in and for a complete list of all Numerus Fixus programmes and the places available, have a look at our overview. I know the limited availability of places can be a little stressful but keep in mind that not only your grades but also other aspects like your motivation play a role in your admissions decision.
What does the application process look like?
Like all other Bachelor degree programmes, you need to start your application in Studielink which will also keep you updated on what the next steps are. In general, you will have to upload your diploma or your provisional diploma if you have not yet graduated, and all required documents will have to be uploaded onto the online application system (OAS). No worries, you will receive all instructions for that via email after signing up in Studielink. The next steps depend on the faculty, but you can expect to write a motivation letter, provide proof of your English proficiency and participate in one of the selection procedures. Some selection procedures may require you to complete a web class, others a multiple choice test or answer analytical questions . It's a way for our faculties to get to know you and your skills as well as assess whether you're a suitable candidate for your chosen programme.
What is the general timeline for the application process?
You can apply from 1st October onwards, but if you are like me, you might start a bit later. I would advise you, if you have not already done so, to start your application process as soon as possible, preferably directly after reading this blog. The application deadline is 15 January 2022, which is quite a bit earlier than most of our other programmes. Mark it in your calendar and highlight it, because you will need to fulfil the steps in Studielink and OAS before that date. After that, it is time to wait. It can happen that you will be contacted by our Admissions Office if you need to complete an additional English test or lift a deficiency. On 15 April 2022, you will receive the email with your results (exciting!). Since the places per programme are limited, you will receive a certain ranking number, which you will be able to see in your Studielink account. Places from 1 up to the number of spots available for your chosen study programme are directly offered a place in the programme.
(Not) Accepted (Yet)? What now?
If you are among the selected number of students, congratulations! You can start planning your life here at the university but before you start celebrating, do not forget to accept the offered place as you only have two weeks to do so. Once you've done that, make sure to start looking at housing options and, if needed, the visa process.
If you have not been offered a place on 15 April, do not give up hope just yet. It happens that some people do not accept their spot, which means that other students who were next in the ranking will receive an offer for the places that have become available.. This is very common, and the faculties will inform you of the likelihood of your ranking position still being accepted. I really appreciated this, as it gave me a realistic outlook on the situation. Of course, you can also consider applying to one of our other programmes, as the deadline for these is 1 May 2022. If you want to apply again next year for one of our Numerus Fixus programmes, you can do so, but keep in mind that there are a limited number of attempts.
What if I still have a question about this?
No worries, we're here to help you navigate the application process. If you still have any unanswered questions, make sure to register for our Numerus Fixus Webinar Week which will take place from 13th - 17th December 2021. There, you'll be able to talk to our staff and students and ask any questions you still have about the programmes or the selection procedure. You can also contact the UG's Admissions Office for more specific questions.
To finish off I will give you some tips that helped me get through this process:
Keep the application deadline in mind; if you miss it there will be no second chances. Like I said before, write it down in your calendar, set a reminder in your phone or ask your parents to remind you. You really do not want to regret forgetting. Also make a list of all the to dos, so you can check them off when you finish one - it's quite rewarding! Requesting the necessary documents as soon as possible will also make you less stressed. You can also follow our social media accounts as we will remind you of the deadline there as well.
Make sure to inform yourself of the exact selection procedure so you can prepare properly. There is a difference between taking a multiple choice test, answering analytical questions, participating in a webclass and needing to be in Groningen to take part in the procedure (as is the case with Medicine). Make sure you are as informed as you can be.
Your motivation letter is the one thing where you can actively tell the university why you should be the chosen one. Take time to write it, let someone else read over it and do not rush just before you plan to send it. It helped me to go through the study programme webpage again to remind myself of why I was eager to become one of the students. Be honest and show that you believe in yourself. For some more tips on how to ace your UG application have a look at Luc's blog.
Hopefully you now know what to expect! I wish you all the best of luck with your application process and hope to see you around in Groningen next fall.
About the author
Anna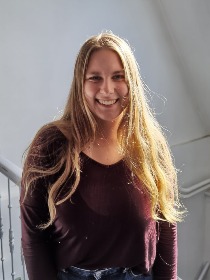 Hi! I am Anna, a 22 year old International Relations and International Organization student from Germany. Next to my studies, I'm an active member of my international student association but I will still find time to tell you all about my plants or my favourite spots in Groningen.
Comments