Tips To Ace Your UG Application!
| | |
| --- | --- |
| Datum: | 06 januari 2021 |
| Auteur: | Luc |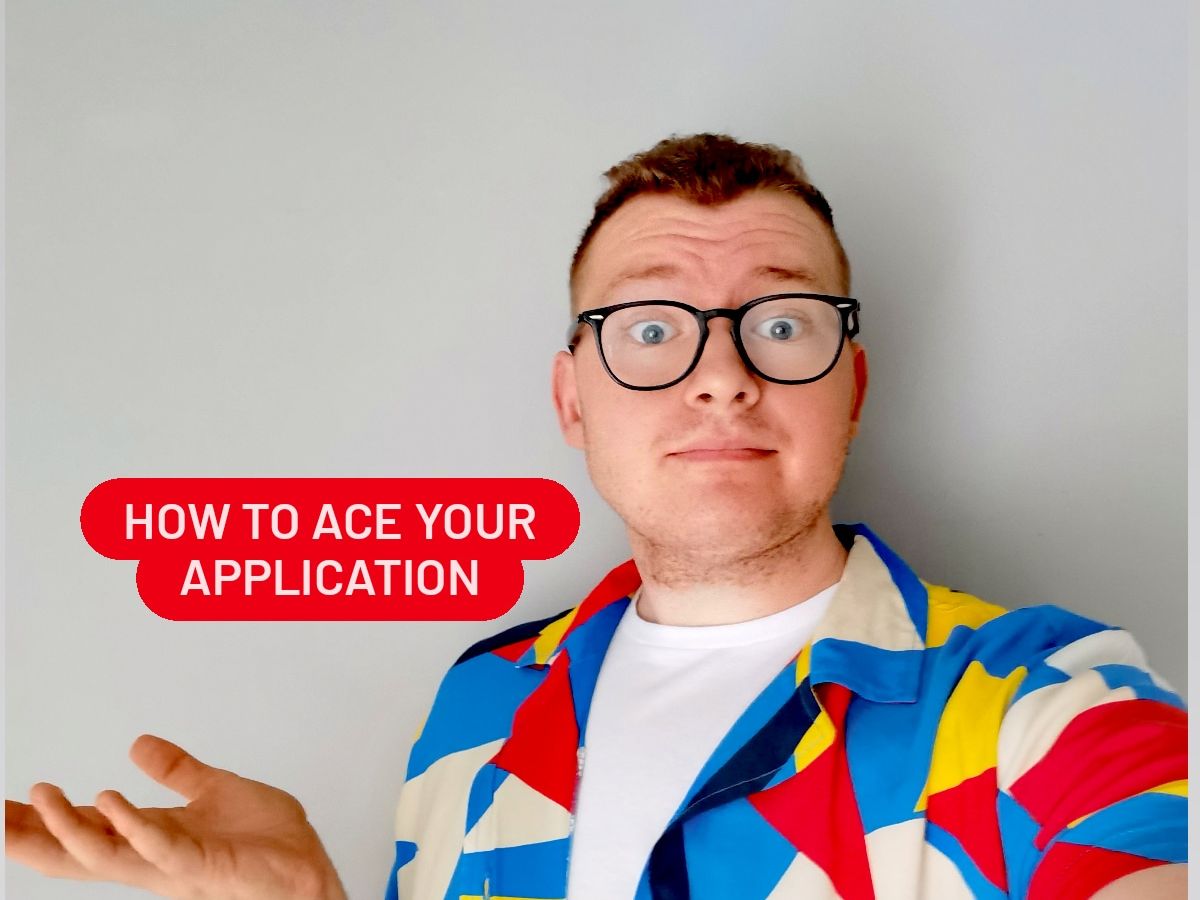 Application season for the University of Groningen is upon us – with deadlines for the Numerus Fixus programmes coming up on the 15th of January and the general deadline for all other programmes set for the 1st of May. Submitting a complete application can be challenging and we thought that it might be helpful to receive some tips for avoiding some of the main obstacles, as well as general tips to help you fully round your application for bachelor's and beyond! Get ready for an information overload.
For most programmes at the UG, the most important aspect of the application is your academic background (as demonstrated by your previous education, and the courses you took). However, sometimes you are also required to submit extra documents such as a motivation letter or an academic reference from one of your teachers / lecturers describing why you would be a good fit for a particular programme. For some of our programmes a CV can also be submitted (even if it is not mandatory).
Required Academic Documentation:
I understand that looking through the UG portal with the list of required documentation can be daunting – like, what is a 'transcript of results,' or a 'statement of enrolment'?
In this section, I will unpack what is meant by each, so that you can ensure that your formal academic requirements are all met.
If you have not yet graduated from your secondary school (high school) or your undergraduate university – you might not have received your final results by the deadline of our applications. But do not worry – a transcript of your most recent results is sufficient to apply to the University of Groningen. This document should contain the courses you have followed – as well as the most recent result you have attained in that specific course. This document can be issued and certified by your high school / tertiary institution. This will provide a way for the Admissions Board to see which subjects you will have on your final school or university transcript, they may consider you suitable for conditional acceptance based on your academic background. (Acceptance would become final upon you fulfilling the conditions stated in the letter).
If you have already graduated from your previous education, you can already go ahead and submit your diploma certificate, the official document showing that you have completed. If you are applying to a bachelor programme, this could be the final high school diploma (depending on the kind of high school qualifications you have); if you are applying for a master, this would be your bachelor diploma/certificate.
If you have not yet graduated, you just need to submit a statement of enrolment. A statement of enrolment is a simple document, yet can be confusing if your institution has never had to issue one of these before. Basically, it is a letter, to be written on your institution's official stationery (containing their logo and information), stating that you are indeed a student of that institution and you are enrolled to complete a certain certificate with them. For example; it should state your full name, when you enrolled as a student, what courses you are following and when you should be expected to graduate.
For all of our English-taught programmes, you are required to provide proof of English Proficiency. This is usually done in the form of an academic proficiency test (most common are the IELTS and the TOEFL tests). There are also some accepted exceptions to providing proof of proficiency, for example if you have studied in a native English-speaking country. You can find more information on language proficiency here.
'Extra' Requirements
In addition to the academic requirements of a specific programme, there are occasionally additional documents that you need to submit.
Course descriptions:
Depending on your previous education and choice of programme, you might need to provide detailed course descriptions of courses that you have taken. This is purely to assess the standard of that particular course to ensure that you will be able to cope sufficiently with similar subject matter in your chosen degree. This usually entails that you provide a complete syllabus of instruction for the specific course (meaning – what subjects were taught in that course and what the learning outcomes might be). You can find some detailed information about course descriptions here.
Motivation letter:
Sometimes, a motivation letter is required by the admissions board. This is an opportunity for you to explain why you believe that this institution and study programme would fit you well. It is important to explain why you think that you would be suitable for this programme, your CV would have already demonstrated your skills and knowledge, but a motivation letter is the perfect opportunity to show your vision, personality and drive. Writing a motivation letter is complex, in that you need to write for your specified target market, you also need to sell yourself, but subtly enough so that it doesn't seem like you are bragging unnecessarily. Incorporating some research about the institution into your letter, while speaking about your own achievements and how you think you will fit into the environment is a way to counteract being too 'braggy.' Being honest and sincere are the most important values to have in mind when writing your letter. You can find some tips about motivation letter writing here.
Academic reference:
Additionally, you may be required to provide an academic reference from one of your teachers / lecturers explaining why you would be a good candidate for your chosen programme. This letter should be written on an official letterhead, with a brief description of your relationship with this person, and they should write a brief motivation as to why you would be a good fit for your chosen study.
CV (usually optional):
When it comes to compiling a CV there are some important things to note. The Career Services at the University of Groningen recommend that you follow some basic suggestions when crafting your CV. Namely: keep it relevant to what you are applying for; avoid clutter on your CV – the UG recommends that you keep your CV at around 2 pages and be persuasive – an effective CV conveys enthusiasm, demonstrating that you are a motivated individual. Take a look at the Career Services CV advice page for more. Personally, a CV should convey some of your unique personality, perhaps choose an interesting colour scheme, include a good photo and write as genuinely as possible.
General Tips:
Make sure that you are informed!
If you browse through the university website, you will find all the information pertaining to your chosen programme. You can find a full list of Bachelor's programmes here and Master's programmes here. Once you have selected your chosen programme on the site, you will be redirected to that programme's page, with all the relevant information – such as course descriptions and deadlines for application. Knowing the relevant information for the programme you want to apply for, is really important so that you can craft a really good application orientated for that study.
Bachelor's Application Process
All applications begin by submitting your details in Studielink – the online application portal for all tertiary institutions in the Netherlands. From there, you will be asked to submit an application in our Online Application System (OAS), this is where you will upload your academic documents as well as any additional documents. From there, the Admissions Board will be in touch and let you know about the status of your application. You can find an overview of the process here.
Master's Procedure
Master's programmes function a little differently to Bachelor's. The requirements also differ from programme to programme. You can find a breakdown of the process here. You will also find requirements on the web-page of the programme you have chosen.
Fulfilling Requirements
My final tip is a short one. If you find that you do not fulfil all the requirements stated on our website (for Bachelor's you can look here.) You are still permitted to apply. This is because all applications are assessed on an individual basis by the Admissions Board! You might just need to provide further documentation for assessment.
The application process can be a little confusing and there are many documents required. Hopefully this blog-information-overload can help you gain a better understanding of what is required for application to the University of Groningen! You can also find a comprehensive overview on our website here.
Don't forget to make sure that you are ready for the deadlines coming up on the 15th of January (for Numerus Fixus programmes) and the 1st May general deadline for admission into the start of the academic year in September.
Good luck with your applications and I hope to maybe bump into you in Groningen soon!
Over de auteur
Luc
Hi there! I am Luc, a South African student of International and European Law. In my spare time you will find me consuming Netflix, playing guitar and singing, cycling around, spending time with friends and whispering "what a cutie" to every dog and cat that happens to walk past me in Groningen!