Winter 2013
Worldwide Newsletter, University of Groningen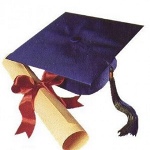 University of Groningen alumni in demand throughout the world
A degree from the University of Groningen opens doors to the international employment market. This is evident from the Global Employability Survey published in the New York Times. Read more...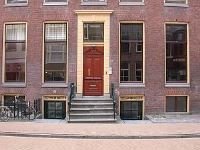 Faculty of Philosophy's Bachelor and Master programmes no. 1 in Elsevier survey
In the annual survey by Elsevier about higher education, the Faculty of Philosophy has performed extremely well once again: both Bachelor's programme and Master's programme were judged to be the best among all Dutch philosophy departments by students. Read more...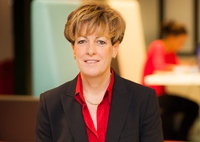 In the spotlights: Marjolein Nieboer
The University Library opposite the Academy Building is a familiar sight; a place where we can borrow books or study in peace. This fabulous building will soon undergo a radical facelift. High time for an interview with Marjolein Nieboer, the University Librarian. Read more...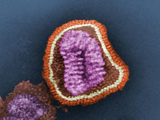 Groningen researchers crucial in development of new flu vaccine
A team of researchers from the University of Groningen is going to head a major European project to develop new flu vaccines. The project will concentrate on developing vaccines that can offer broad protection against the flu virus. Read more...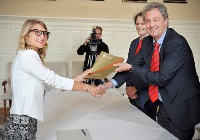 New degree certificate presented by Rector Magnificus Elmer Sterken
On Thursday 3 October, Rector Magnificus of the University of Groningen, Elmer Sterken, presented the very first degree certificate with a new-style Diploma Supplement. The Diploma Supplement includes what is referred to as an 'ECTS grading table', read more...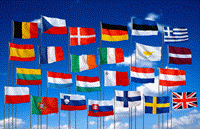 Research on mutual intelligibility of closely related languages in Europe
How well can people understand a language that is closely related to their native language? The MICReLa research group, based at the University of Groningen, developed an online game to investigate this matter. The game has already been played by more than 15.000 persons. Read more...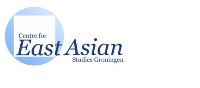 Unifocus, our online magazine
This year's latest edition:
First chair for Mongolia in the Netherlands. Tjalling Halbertsma has become professor by special appointment for the 'Chair for East Asian Studies, with a focus on modern-day Mongolia'. This is the first chair in the Netherlands for Mongolia.
European Languages and Cultures proves popular. Student Erwin Zuidema and lecturer Dr. Jeannette den Toonder explain the appeal of European Languages and Cultures.
For Infinity: Leendert Daniel Eerland. Our university is celebrating its 400th anniversary in 2014. Which people, ideas and events in the past played a role? Someone who should certainly be commemorated is professor of surgery Leendert Daniel Eerland.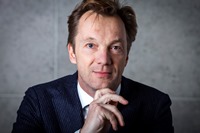 Alumnus Wim Pijbes Dutchman of the Year
Wim Pijbes, director of the Rijksmuseum and alumnus of the University of Groningen, has been named Dutchman of the Year by Elsevier. According to the Elsevier editorial board, Pijbes' inspired leadership has lifted the Rijksmuseum in Amsterdam out of the current crisis. Read more ...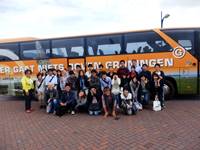 Eighteen days of English language skills improvement and getting to know the Netherlands.
Travelling from Osaka (Japan) to Groningen to improve your English language skills and at the same time get a small taste of the cultural diversity of the Netherlands. Twenty-seven students from the University of Osaka took this opportunity. Read more...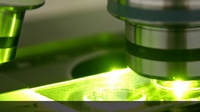 Support University of Groningen's research: Beat the bacterium
EB, Epidermolysis Bullosa, is a rare but terrible disease. For someone who has EB, the smallest touch of the skin can already lead to very painful blisters and wounds. Microbiologist Jan Maarten van Dijl from the University Medical Centre Groningen wants to help the patients. He wants to find out how the bacteria in the wounds can be defeated. You can be part of this by supporting him. Read more...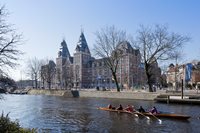 Alumni weekend: welcoming ceremony Rijksmuseum Amsterdam
The University of Groningen invites all alumni to come for a 'trip down memory lane', in the weekend of 13 to 15 June 2014. For all of our alumni living abroad, we offer an extra program prior to the Alumni weekend: a welcoming ceremony hosted by alumni Princess Marilène and museum director Wim Pijbes in the Rijksmuseum in Amsterdam on Thursday 12 June 2014. Read more (at the bottom of the page)...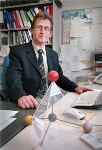 Invitation for all former promovendi of Prof. Ben Feringa
In December 2013 Prof. Ben Feringa was promotor for the 100th time! We would like to celebrate this special occasion with all the promovendi (+ partners). Please reserve the following date in your diary: Friday the 16th of May 2014. The programme will consist of:
Symposium at the university in the afternoon
Party at a venue in Groningen in the evening
More details will follow! Request: Please let us know a.s.a.p. if you will be able to come and if you will bring your partner for either the Symposium or the party (or both). Please reply to: 100promotions@rug.nl
Professor of Chemistry Ben Feringa supervises his 100th PhD student (press release). Read more...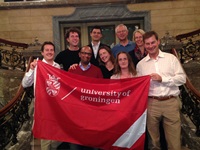 Newsletter Alumni Chapter Zurich
The Zurich Insurance office was the venue of our Alumni Chapter meeting on October 24, 2013, almost a year after our first meeting in Zurich. Hosted by Suzan van de Kerk, this 'working session' was organized to discuss and gain input from alumni on how to shape the chapter. Read more...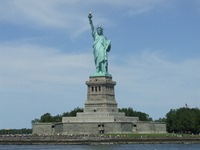 Upcoming Alumni Events
New Year Borrel, Zurich, Switzerland - Friday Jan 10, 2014 - Muenz Restaurant, Zurich
An Evening with the Rector - Saturday, Feb. 8,2014 - New York City
An Evening with the Rector - Thursday, Feb 13, 2014 - Washington DC
For further information or to sign up for one of these gatherings, please contact Alumni Relations by sending an email to internationalalumni@rug.nl
Did you know?
University of Groningen student Epke Zonderland is Sportsman of the Year 2013. Read more...
The University of Groningen provides a brief introduction about the University in several languages. Please click on your own language and find out more. Information is now available in the following languages.... Read more...
University of Groningen alumni Joost Oomen and Rolf Carriere, and University members of staff Martin Appelo and Wim Velema, gave a presentation at the first official TEDxGroningen. Watch the videos ...
The University wishes you a wonderful 2014!
| | |
| --- | --- |
| Last modified: | 05 December 2018 1.24 p.m. |