Dr Julie Schell - How to Help People Learn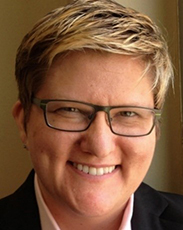 Most students use suboptimal approaches to learning that are misaligned with research on how people learn best. How can we help students have a greater return on the time they invest in studying in university?
In this keynote, Dr Julie Schell will review the current science on memory and learning. She will highlight easy-to-implement, research-based classroom strategies for optimizing student learning that are demonstrated to facilitate academic success. Participants will be able to identify ways to help students increase their ability to retain content knowledge, transfer their learning to new and unfamiliar contexts, and improve the likelihood of student achievement on high-stakes assessments.
Dr Julie Schell is a prominent learning experience designer who has held positions at the nation's top research universities, including Yale, Stanford, Columbia, Harvard and most recently The University of Texas at Austin. In 2014, Teachers College at Columbia University identified Schell as an Early Riser in Higher Education for her original contributions to the field. Her scholarship focuses on incorporating the science of learning into the practice of learning experience design, and therefore teaching and pedagogy.

An internationally sought-after speaker and consultant, Schell has worked on educational design initiatives with thousands of national and international faculty. She has led pedagogy and student learning projects on site in Aruba, Brazil, Canada, Chile, Colombia, Denmark, the Dominican Republic, Germany and throughout the United States. She has also designed and implemented pedagogical innovation projects online for universities in Hong Kong, Malaysia, Saudi Arabia, Singapore and South Africa.
| | |
| --- | --- |
| Last modified: | 13 February 2019 09.48 a.m. |