Meet our support staff
Qing Gong
Qing Gong works as Internationalisation and Research Policy Officer at the Faculty of Science and Engineering. However, due to the re-organisation of the former Yantai team, Qing has been doing Talent Travel at various faculties and departments within the University of Groningen.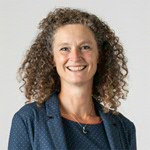 Nienke Bastiaans
Nienke Bastiaans works as Managing Director for the Faculty of Theology and Religious Studies. This means, as a Faculty Board member, she is responsible for Human Resources, finances, and the building. As a Faculty Board, Ms. Bastiaans and her colleagues jointly deal with education, research, and the Faculty's policies in general. She has worked for the University of Groningen for a long time. First for the Faculty of Economics and Business as an educationalist, and later as Head of Department.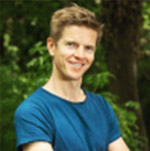 Chris Diederiks
Chris Diederiks works as Lecturer and Internship Supervisor at the Faculty of Spatial Sciences. In addition, he trains students to become (geography) teachers for secondary education, and he also serves as Study Advisor. After his secondary education in Emmeloord, Mr. Diederiks went further north to Groningen to study Human Geography & Planning, mainly because he found geography an interesting subject and Groningen seemed like a nice city. Since then he has not left, and he has been working on a wide range of tasks at the University of Groningen for quite some years now.
| | |
| --- | --- |
| Last modified: | 16 December 2020 10.26 a.m. |