Xandra Velzeboer sluit geweldig seizoen af met wereldtitel
| | |
| --- | --- |
| Date: | 11 April 2022 |
| Author: | Groningen Topsportstudiestad |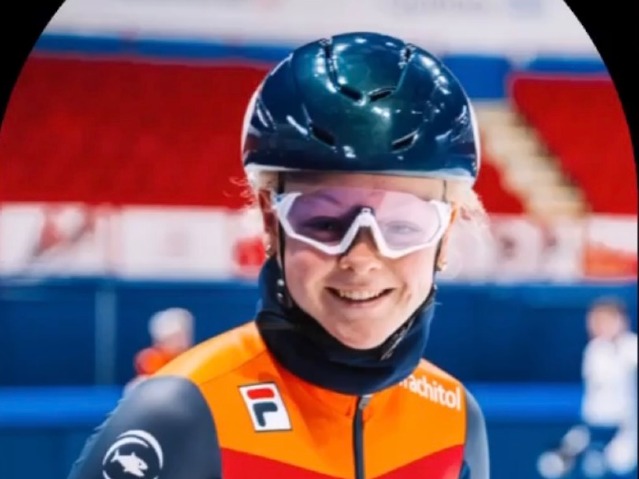 Het was al een mooi seizoen voor Xandra Velzeboer met het winnen van een gouden medaille tijdens de Olympische Winterspelen. Het werd echter nog mooier want in het Canadese Montréal liet de studente Life Science and Technology tijdens het WK Shorttrack op de 500 meter iedereen letterlijk de hielen zien en pakte zo op 20-jarige leeftijd al een wereldtitel.
"Dit is echt heel vet. Ik kon het nog niet helemaal geloven eigenlijk. Dit is echt niet normaal," was de eerste reactie van Xandra nadat ze wereldkampioen was geworden op de 500 meter. Xandra wist in de finale van de kortste afstand de Canadese topfavoriete Kim Boutin voor te blijven. "In de trainingen ging het al supergoed en in de voorrondes van de 500 meter reed ik telkens echt superhard dus ik kreeg ook wel vertrouwen dat het misschien wel kon gaan lukken."
Veel tijd om de titel meteen uitgebreid te vieren was er niet want ook de volgende dag moest Xandra vol aan de bak. De tweede dag van het WK was voor de studente Life Science and Technology van de Rijksuniversiteit Groningen opnieuw een succesvolle met drie bronzen medailles: op de 1000 meter, het algemeen klassement en de relay. Xandra: "We gaan vanavond eerst gezellig eten met het team en misschien is er nog een feestje. Gisteren hadden we nog een dag te gaan dus hadden we toch nog niet helemaal de tijd om het te vieren. Nu kan het echt!"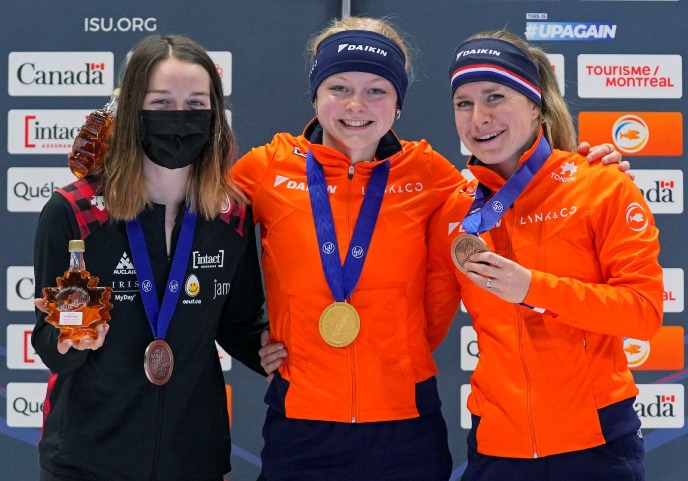 Comments