Xandra Velzeboer pakt goud en brons tijdens World Cup Shorttrack in Japan
| | |
| --- | --- |
| Date: | 01 November 2021 |
| Author: | Groningen Topsportstudiestad |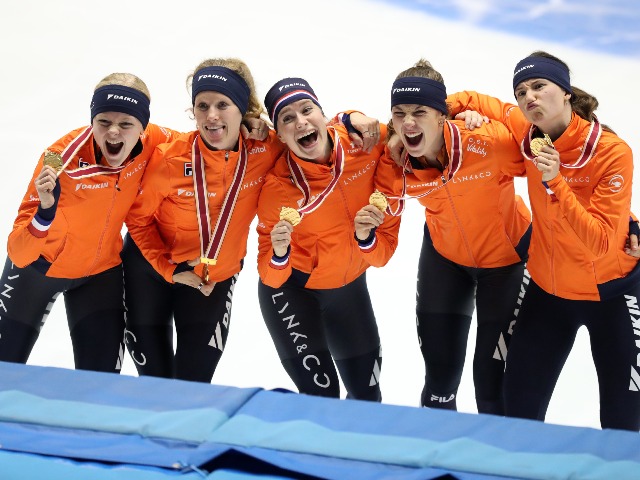 Gaan we Xandra Velzeboer straks succesvol terugzien op de Olympische Winterspelen? Het zou zomaar kunnen want de studente Life Science and Technology aan de RUG won tijdens de World Cup Shorttrack in het Japanse Nagoya een gouden en bronzen medaille.
Xandra eindigde in Nagoya op de 1000 meter als derde. "Ik ben er ontzettend blij mee," vertelt ze op schaatsen.nl. "Alles ging zoals ik het wilde. Ik heb intussen de nodige A-finales kunnen rijden, dat betekent volgens mij wel dat ik tot de toppers behoor", klonk het zelfverzekerd. "En als relayploeg mogen we dat eveneens zeggen. Ik denk dat we de besten van de wereld zijn op dit moment. Als je van vijf kunt terugkomen tot de eerste plaats, in zo'n sterk veld, bewijzen we dat toch?" Want ondanks een slippertje van Xandra wist de Nederlandse ploeg de overige landen in een zinderende race achter zich te laten.
Mass Start
Het was een druk weekend op het ijs want de langebaanschaatsers kwamen in Heerenveen in actie voor de NK Afstanden. De studenten van de RUG behaalden geen ereplaatsen, maar lieten wel diverse persoonlijke records sneuvelen. Zo begon Gioya Lancee, studente Pedagogische Wetenschappen, met een pr op de 1500 meter waarmee ze als tiende eindigde.
Gioya streed op de afsluitende race in Thialf, de Mass Start, ook nog lang mee voor een podiumplek, maar moest uiteindelijk genoegen nemen met een toch knappe vijfde plaats. Esther Kiel, studente Bewegingswetenschappen, eindigde tijdens de NK Mass Start als achtste. Zij reed tijdens de NK Afstanden tevens een pr op de 1500 en 5000 meter. Ook studente geneeskunde Femke Beuling, op de 500 meter, verbeterde haar pr.
De marathonschaatsers reden in Enschede de tweede wedstrijd om de Marathon Cup. Daan Gelling, student Spatial planning and design, eindigde in Enschede op de negende plaats wat hem in het jongerenklassement naar een tweede plek bracht. Studente geneeskunde Dieuwertje van Kalken schaatste in de Topdivisie Dames naar de zevende stek en staat, net als Daan, tweede in het jongerenklassement.
Comments