Vier topsportstudenten komen namens de RUG in actie tijdens de World University Games Summer 2023 in Chengdu (China)
| | |
| --- | --- |
| Date: | 28 July 2023 |
| Author: | Groningen Topsportstudiestad |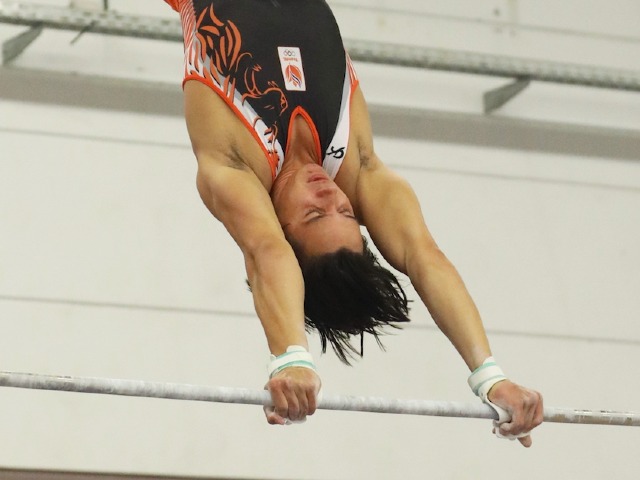 Na vier jaar vinden in het Chinese Chengdu de World University Games (WUG) Summer 2023 plaats. Tussen 28 juli en 8 augustus komen studenten uit de hele wereld in actie op het grootste multi-sportevenement na de Olympische Spelen. De RUG wordt door vier sporters vertegenwoordigd: Wout Teillers (turnen), Axel Zoons (schermen), Niels Veenstra (badminton) en Wessel Hesselink (roeien).
Voor Wout Teillers begint de Universiade, zoals de WUG ook wel wordt genoemd, op 1 augustus. De student Kunstmatige Intelligentie aan de Rijksuniversiteit Groningen komt in actie op twee turntoestellen: brug en rek. "De laatste jaren ben ik me wat meer gaan specialiseren in die toestellen," legt Wout uit. "Dat komt voornamelijk door wat blessures. In december 2021 scheurde ik mijn achillespees af en sindsdien heb ik de sprongtoestellen niet meer opgepakt. Dat waren sowieso al niet mijn beste toestellen. En ringen doe ik niet vanwege een schouderblessure."
De World University Games worden voor Wout zijn eerste multi-sportevenement. Eind mei proefde hij al even aan een groot internationaal toernooi toen hij namens Nederland meedeed aan de World Cup turnen in het Bulgaarse Varna. "Dat was ook een groot evenement, maar heel anders dan de Universiade. Die World Cup was overigens niet mijn beste wedstrijd, maar ik heb er wel veel geleerd."
Combinatie turnen en Kunstmatige Intelligentie
De topsportstudent van de RUG combineert het turnen met de studie Kunstmatige Intelligentie. "De combinatie gaat wel goed al is het niet altijd even gemakkelijk geweest," vertelt Wout. "Ik had er moeite mee om een beetje balans te vinden. Ik wilde tegelijkertijd teveel van het turnen en van de studie. Dat werkte niet. De laatste paar studiejaren heb ik daarin wel een goede draai gevonden."
Wout doet wat langer over de studie zodat hij het beter kan combineren met het turnen. "De medewerking vanuit de RUG is daarbij ook heel goed. Er wordt altijd meegedacht," weet Wout. Hij kan voor vragen terecht bij zijn studieadviseur en anders is er altijd nog topsportcoördinator Cees Reitsma. "Voor de vakken stem ik van tevoren altijd af wat mogelijk is. Ik moet daarvoor wel zelf het contact zoeken en alvast kijken wat handig is, maar ze werken dan over het algemeen wel mee."
European Games
In tegenstelling tot Wout heeft schermer Axel Zoons wel ervaring met een multi-sportevenement. Hij deed deze zomer mee aan de European Games in het Poolse Krakow. "De organisatie was echt fantastisch," blikt Axel terug. "Echt heel mooi om mee te maken, met van alles erop en eraan. Dichter bij de Olympische Spelen gaat het niet komen. Hoewel? Misschien wel met de Universiade. Maar als de Olympische Spelen een droom is, dan zat ik er al heel dichtbij."
De broer van Axel deed in 2019 mee aan de Universiade in Napels. Hij maakte Axel enthousiast voor de World University Games in Chengdu. "Neem de openingsceremonie. Daar doe je het niet voor, maar wie wil dat nou niet meemaken? Dat komt al zo dicht bij de Olympische Spelen en dat is wel het uiteindelijke doel want welke sporter heeft geen Olympische droom? Dat is op dit moment overigens wel meer een droom dan een doel," is Axel realistisch. "Ik sport op wereldbekerniveau, maar het is nu vooral zaak om ook op dat niveau te komen in plaats van alleen maar mee te doen."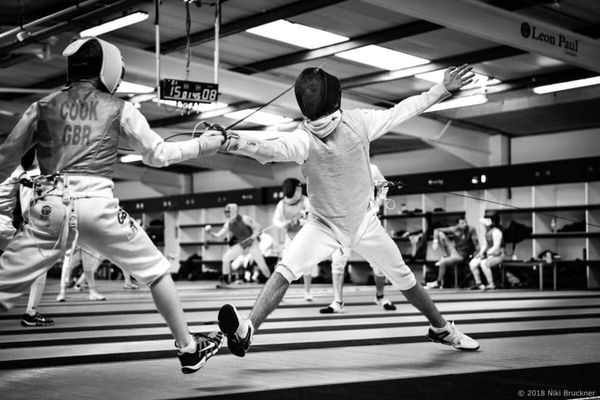 Studeren op afstand
Axel schermt op dit moment bij Schermcentrum Amsterdam en studeert Econometrie & Operationele Research op afstand aan de RUG. "Er worden geen lectures opgenomen dus ik haal alles uit de boeken zelf. Dat gaat mij redelijk af. Nu hoef ik alleen voor de tentamens van Amsterdam naar Groningen. Dat is alleen wat vervelend als de tentamens om half negen in de ochtend zijn, maar dat hoort erbij," zegt hij met een glimlach.
De topsportstudent, voor wie het schermen in China begint op 3 augustus, is enthousiast als het over de Rijksuniversiteit Groningen gaat, ook omdat de RUG de reis naar China mede mogelijk heeft gemaakt. "Ik ben veel dank verschuldigd aan de RUG want zo'n reis kost natuurlijk veel geld. Ik heb begrepen dat de Rijksuniversiteit Groningen de enige universiteit in Nederland is die de topsportstudenten daarbij helpt. Ja, ik ben heel blij dat ik aan de RUG studeer."
Niels Veenstra en Wessel Hesselink
Naast Wout en Axel komen badmintonner Niels Veenstra en roeier Wessel Hesselink ook namens de RUG in actie op de Universiade. Niels, student International Business and Management, begint op 4 augustus aan zijn toernooi in het enkel- en dubbelspel. Roeier Wessel, alumnus Economic Development and Globalization, maakt deel uit van de Holland Acht en zal zich op 4 augustus proberen te plaatsen voor de finale later in het toernooi.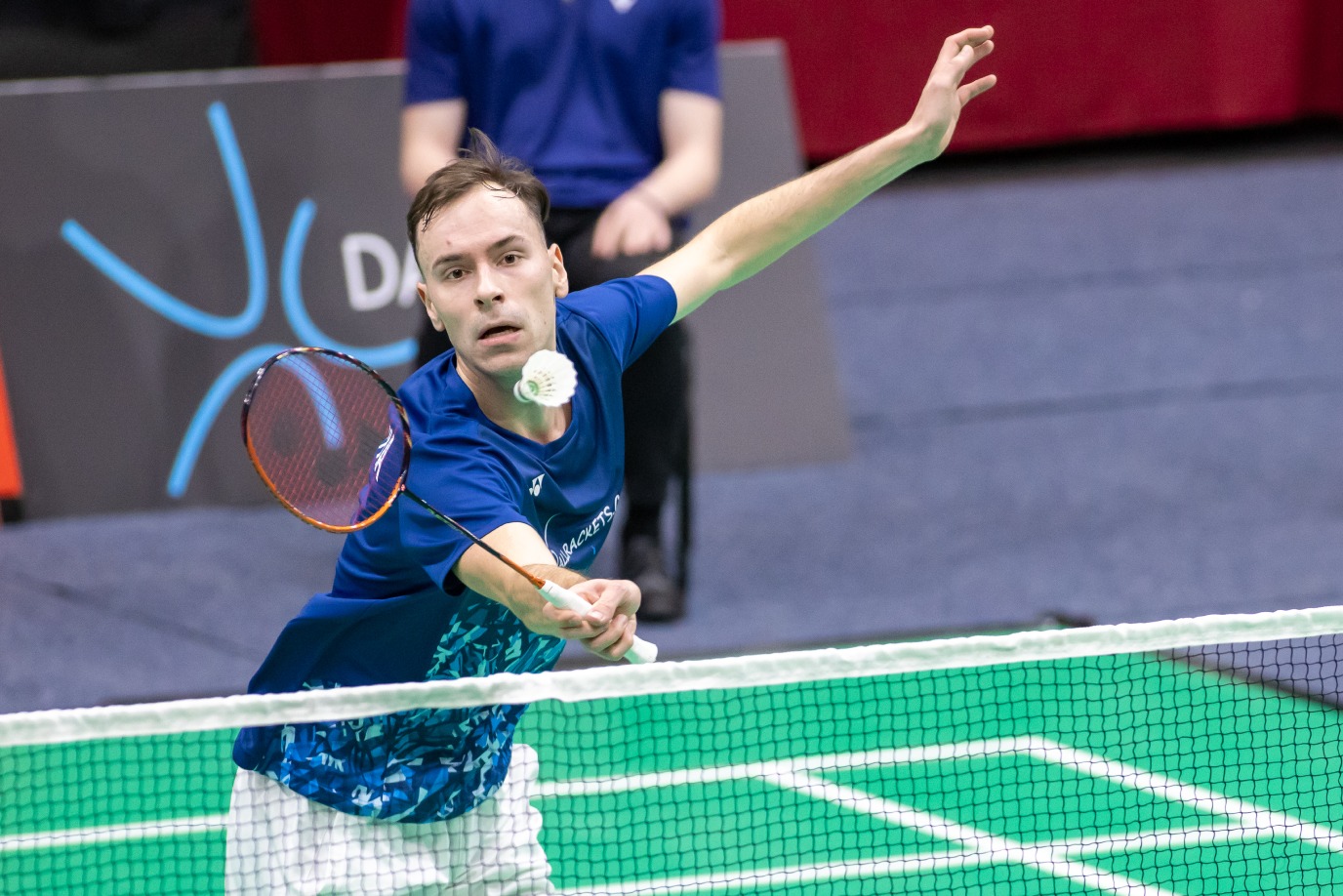 Tags:
sports
,
wug
,
chengdu
,
china
,
rijksuniversiteit
,
groningen
,
rug
,
topsport
,
studie
,
world university games
,
universiade
Comments