Testimonial: Sanneke de Neeling combineert schaatsen met Life Science and Technology
| | |
| --- | --- |
| Date: | 13 February 2020 |
| Author: | Groningen Topsportstudiestad |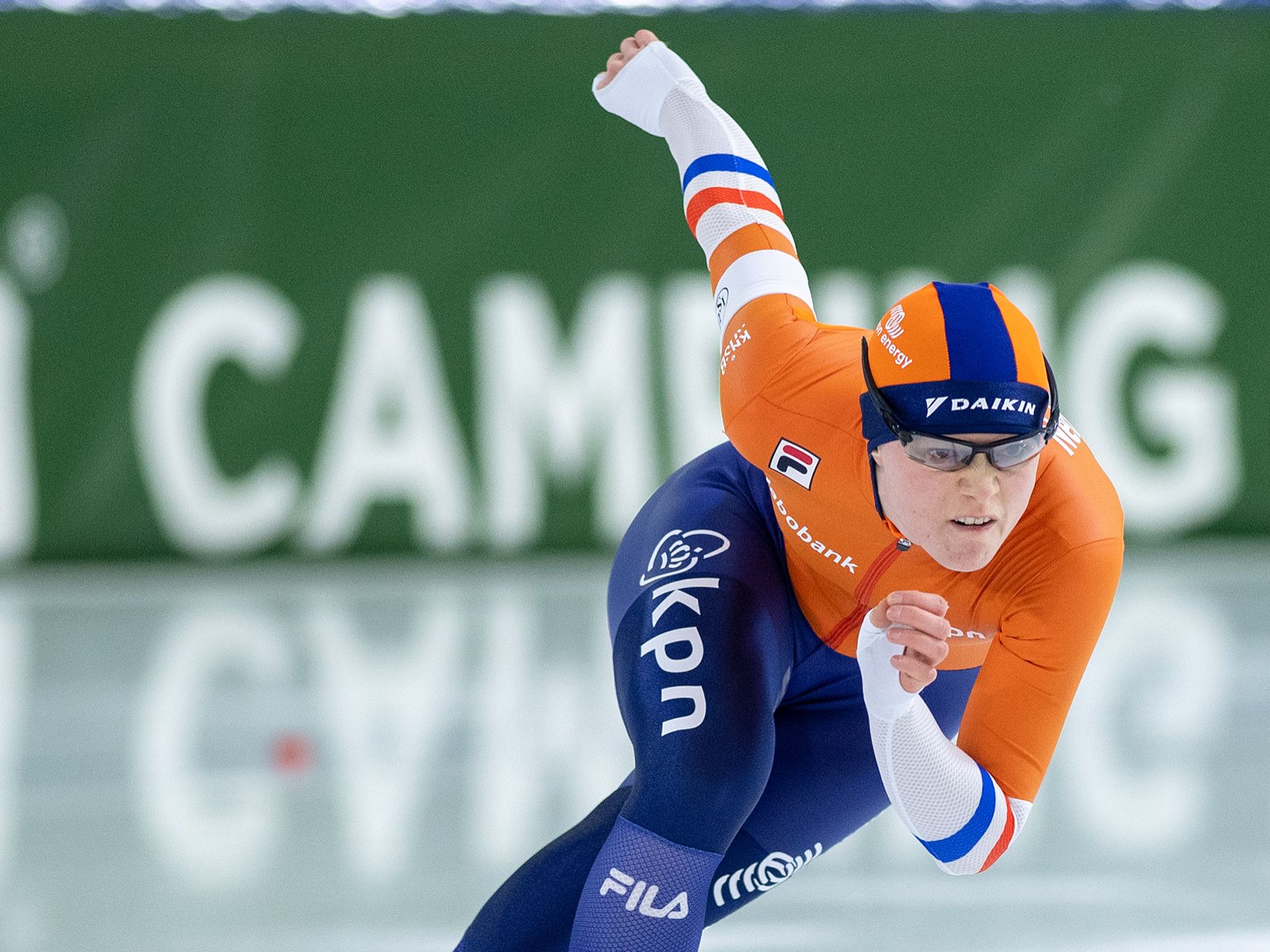 Schaatsprof Sanneke de Neeling combineert haar dagelijkse schaatstrainingen in Thialf met haar studie Life Science and Technology. Dat gaat haar goed af, want vorig jaar heeft ze niet alleen de Wereldkampioenschappen afstanden en sprint gereden, maar ook het Bindend Studieadvies (BSA) gehaald.
"Ik ben al ruim vijf jaar schaatsprof. Momenteel woon ik in Heerenveen, omdat ik iedere dag in Thialf train, maar oorspronkelijk kom ik uit Rotterdam. Ik studeer Life Science and Technology met als major Biomedical Engineering. De Rijksuniversiteit Groningen was voor mij de meest voor de hand liggende keuze omdat ik wilde gaan studeren en blijven schaatsen. Het is in de buurt van Thialf en de studierichting die ik op wil, wordt aangeboden. Bovendien had ik goede verhalen gehoord van teamgenoten over de topsportregeling van de RUG.
Ik kan mijn studie goed combineren met het schaatsen, doordat ik extra verlof krijg, extra mogelijkheden om tentamens bij uitzondering te verplaatsen of op een ander moment te herkansen en ik kan practica vaak op andere dagen inhalen. Soms is het wel erg druk, stressvol en weet ik even niet meer waar ik het zoeken moet. Maar als ik dan alles gehaald heb, geeft dat een heel goed gevoel!
Dit jaar is mijn doel om de Europese Kampioenschappen en Wereldkampioenschappen afstanden rijden. Mijn droom is om ooit op de Olympische Spelen te staan. Op maatschappelijk vlak wil ik graag werken in de bio technology. Ik zou het gaaf vinden om protheses te ontwerpen."