Project Comeback met topvolleybalster Laura Dijkema
| | |
| --- | --- |
| Date: | 09 December 2021 |
| Author: | Groningen Topsportstudiestad |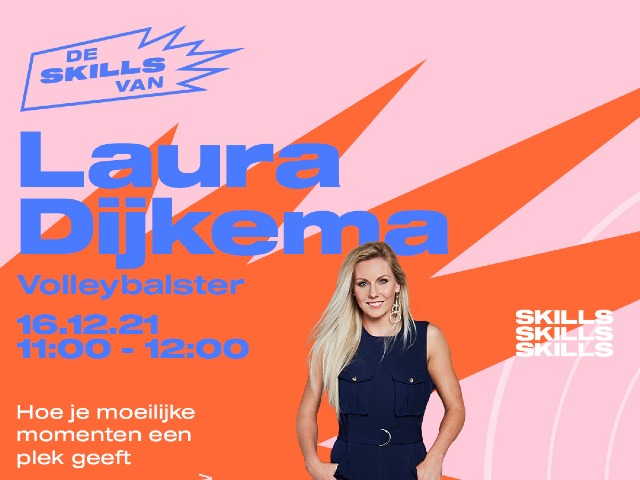 ​
Op donderdag 16 december staat in het kader van het Project Comeback een sessie met topvolleybalster Laura Dijkema op het programma voor de studenten van de RUG en de Hanzehogeschool. De sessie vindt online plaats van 11.00-12.00 uur.
Laura Dijkema heeft een erelijst om u tegen te zeggen. De volleybalster werd eerder dit jaar kampioen is Rusland nadat zij eerder al kampioenschappen vierde in Duitsland, Nederland en Italië. Het ging allemaal niet zonder slag of stoot en het bracht Laura een enorme lading bagage en ervaringen. Hoe kon zij het verlies van haar ouders een plek geven, en hoe kon zij het missen van haar familie door corona combineren met het moeten presteren op het allerhoogste niveau volleybal?
Tijdens de online sessie vertelt Laura over hoe ook zij die moeilijke momenten een plek moest geven om tot grootste prestaties te komen. Hoe het is om je leven in het teken te stellen van topsport, maar tegelijkertijd met tegenslagen te maken krijgen? Hoe heeft Laura deze diepe dalen beleefd, hoe kijkt zij er nu tegenaan en hoe gaat zij hier haar kracht uit halen? Het verhaal van Laura is bijzonder indrukwekkend en is er één om gehoord te worden én jij kunt vragen stellen. Meld je gauw aan, want er zijn maar 50 plekken beschikbaar! Je kunt je aanmelden voor de sessie met Laura Dijkema via: https://form.typeform.com/to/HoKhILzL.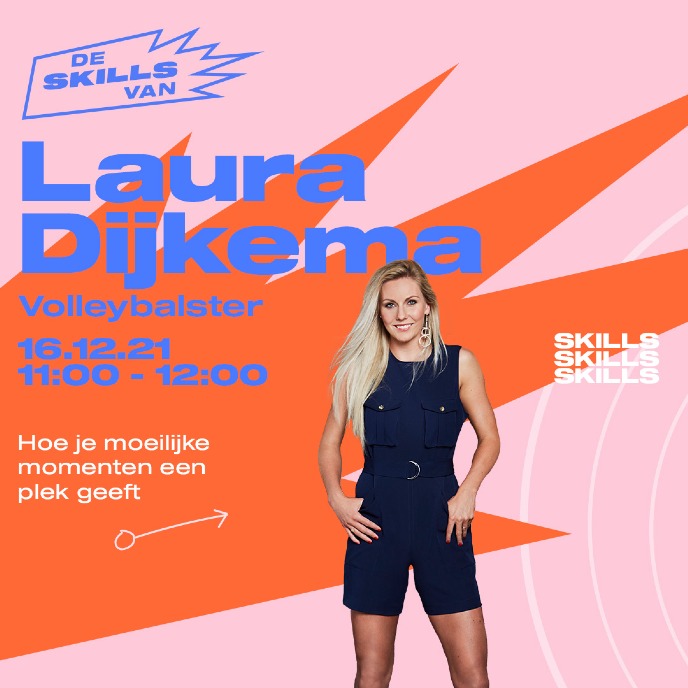 Met Project Comeback geven Nederlandse topsporters het welzijn van jongeren een boost. Sporters bewijzen dag in dag uit dat ze sterker kunnen terugkomen na tegenslag en hebben vaak een lange weg afgelegd om te komen daar waar ze nu zijn. Dat is vaak een weg met hoge pieken en diepe dalen. Sporters komen als geen ander momenten tegen dat ze het niet meer zien zitten of dat ze somber zijn. Ze kampen met problemen thuis, druk vanuit huis of vrienden en andere tegenslagen.
Comments