Markus Held in De Aanpakkers: grenzen verleggen en uit comfortzone stappen
| | |
| --- | --- |
| Date: | 12 January 2023 |
| Author: | Groningen Topsportstudiestad |
Voor volleyballer Markus Held was 2022 een jaar waarin grenzen werden verlegd. Een nieuwe omgeving, een nieuwe club, prijzen pakken en meedoen aan de Aanpakkers. Markus stapte meer dan eens uit zijn comfortzone om zichzelf zo goed mogelijk te kunnen ontwikkelen in Groningen. De student psychologie aan de RuG en speler van Samen Lycurgus was één van de zes topsporters die de afgelopen twaalf maanden werd gevolgd voor de contentserie 'De Aanpakkers' en kijkt terug op een leerzaam jaar.
Markus had aanvankelijk twijfels over deelname, maar besloot uiteindelijk uit zijn comfortzone te stappen en het een kans te geven. Terugkijkend op het afgelopen jaar is duidelijk dat het deelnemen aan het Aanpakkers-project de juiste keuze was. "Ik twijfelde behoorlijk om allerlei redenen, maar ben blij dat ik het uiteindelijk toch heb gedaan. Het zijn mooie video's geworden en het geeft me een waardevol document voor later." Markus kijkt dan ook met trots terug op De Aanpakkers en zijn groei het afgelopen jaar als sporter en mens.
De Aanpakkers is meer dan alleen een groep sporters. Ze hebben allemaal persoonlijke verhalen die hun passie voor de sport hebben gevormd. Voor Markus was het een kinderdroom om deel te nemen aan de Olympische Spelen of het hoogst haalbare te bereiken in sporten als volleybal en tennis, geïnspireerd door succesvolle atleten in zijn familie. Held heeft hiervoor gewaagde stappen moeten ondernemen om zijn droom na te jagen. Zo moest hij op jonge leeftijd verhuizen, van teams wisselen en wennen aan nieuwe mensen en omgevingen. Dit heeft hem gevormd tot de persoon die hij vandaag de dag is.
Naast het achtervolgen van zijn sportieve droom, is Markus ook student psychologie aan de Rijksuniversiteit van Groningen. Hij is momenteel bezig met het afronden van zijn studie en druk bezig met het schrijven van zijn scriptie. Hij voelt zich goed in Groningen, maar sluit een buitenlands avontuur niet uit: "dan denk ik toch aan een competitie als België of Duitsland. Het zou wel heel gaaf zijn als ik daar speelminuten zou mogen maken."
Bekijk via onderstaande video het gehele verhaal van Aanpakker Markus Held.
Rijksuniversiteit Groningen, Hanzehogeschool Groningen, Gemeente en provincie Groningen, Topsport Talentschool, Stichting Bea en Meer en Beter Bewegen lanceerden in samenwerking met de deelnemende topsportorganisaties FC Groningen, Donar, Samen Lycurgus en Topsport Noord halverwege januari 2022 het initiatief 'De Aanpakkers'.
'De Aanpakkers' is één van de projecten waarbij de inspirerende waarde van topsport wordt ingezet richting een breed publiek. Zes talenten uit het noorden werden een jaar lang gevolgd. Ook dit jaar zullen er weer zes talentvolle sporters van nabij gevolgd worden in de documentaire-serie.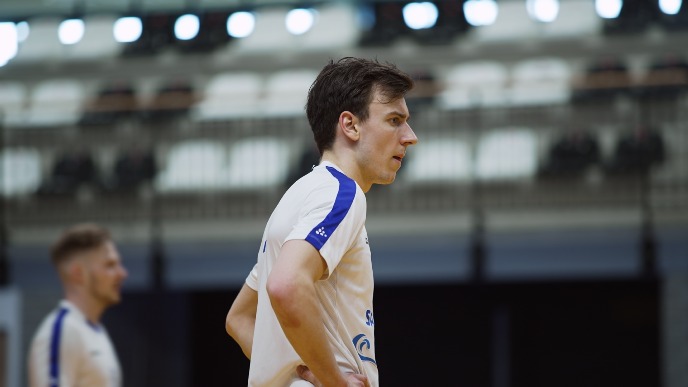 Comments