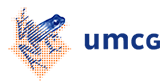 Selectie Tandheelkunde 2022 - 2023
!!BELANGRIJKE WIJZIGING SELECTIE!! :
Ten gevolge van de (Nederlandse) overheidsmaatregelen die zijn genomen vanwege de situatie rondom het coronavirus, wordt de selectieprocedure 2022-2023 aangepast. De belangrijkste aanpassingen zijn:
• de selectie vindt niet op locatie in Groningen plaats, maar online;
• de selectie vindt twee weken later plaats, op 25, 26 of 27 februari 2022,
• alle deadlines behalve de inschrijfdeadline op 15 januari (!) schuiven hierdoor ongeveer twee weken op, nadere informatie hierover volgt na de kerstvakantie. Houd de website in de gaten.
We kunnen ons voorstellen dat je hier misschien nu al vragen over hebt, maar willen je dringend verzoeken deze pas te stellen, nadat we meer informatie over de precieze invulling van de online selectiedag hebben gecommuniceerd. De aangepaste brochure, met aanvullende informatie, wordt uiterlijk 12 januari 2022 gepubliceerd en naar alle ingeschreven kandidaten verstuurd.
Routeplanner Selectie Tandheelkunde 2022-2023
Brochure Selectie Tandheelkunde 2022 - 2023 (Update 11 januari 2022)
Aan de inhoud van bovenstaande kunnen geen rechten worden ontleend. Het UMCG behoudt zich het recht voor om de hier beschreven procedure en de selectiecriteria aan te passen naar aanleiding van nieuwe ontwikkelingen rondom Covid-19 of andere calamiteiten.
Meer informatie over deze procedure vind je in het reglement selectie en plaatsing .
Als je een vraag hebt over de selectie, check dan eerst onze rubriek veelgestelde vragen. Als je daar het antwoord op je vraag niet vindt, e-mail dan naar selectionmedicalbachelors umcg.nl.
| | |
| --- | --- |
| Laatst gewijzigd: | 17 januari 2022 16:11 |