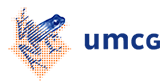 Deficiënties
Ben je in het bezit van een VWO diploma met de vakken biologie, scheikunde, natuurkunde en wiskunde (profiel Natuur & Gezondheid mét natuurkunde, of profiel Natuur & Techniek mét biologie) óf doe je dit jaar eindexamen VWO met de vereiste vakken, dan kan je meedoen met de selectieprocedure.
Heb je een vergelijkbaar (buitenlands) diploma met de vakken biologie, scheikunde, natuurkunde en wiskunde, dan ben je mogelijk ook toelaatbaar. Neem ruim op tijd contact op met het Admissions Office om te laten bevestigen dat je aan de toelatingseisen voldoet.
Voor vragen of meer informatie: Mail het Admissions Office.
Wegwerken deficiënties
Aspirant-studenten die in het bezit zijn van een diploma dat toelating verschaft, maar deficiënt zijn voor 1 of meer van de bovengenoemde vakken kunnen o.a. examen doen bij de centrale commissies voortentamen (CCVX). De CCVX zijn landelijke samenwerkingsverbanden van de Nederlandse Universiteiten: ( www.ccvx.nl )
Voor het volgen van cursussen (VWO-certificaten) kunt u o.a. contact opnemen met o.a Regionale opleidingscentra zoals het Alfa College. Similar of het James Boswell Instituut. Let op: de vakken die gevolgd worden bij een ROC of het JBI dienen met een officieel staatsexamen te worden afgesloten.
Vrijstellingen
Wil je weten of de door jouw gevolgde vakken op VWO niveau zijn afgelegd, dan kun je een vrijstelling aanvragen door contact op te nemen met het Admissions Office.

| | |
| --- | --- |
| Laatst gewijzigd: | 08 juni 2020 15:12 |