Nienke van Delden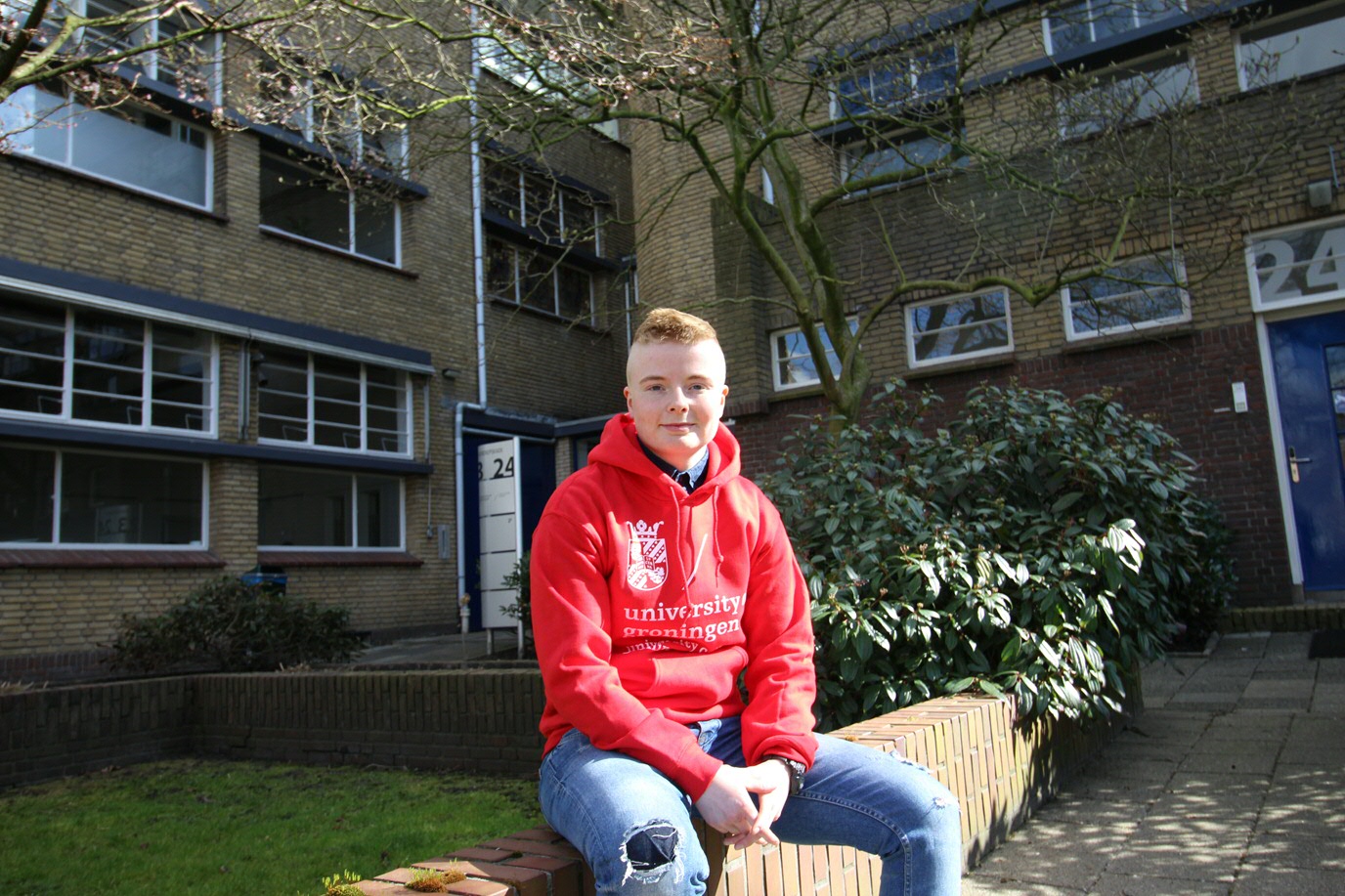 Could you tell me something about yourself?
My name is Nienke van Delden and I am a Dutch 3rd year student at UCG. I was raised in a small town near Groningen, Haren, and went to high school in Groningen. I always enjoyed living in and around Groningen so figuring out that there was a University College there made me really excited. The study Liberal Arts and Sciences directly caught my attention when I heard about it so I signed up and got admitted.
What is it like studying Social Sciences at UCG?
For a longer period of time, I already knew that I wanted to study psychology. However, I felt as if the popularity of the study in the Netherlands would make it harder to find a career in it. Overall, I just did not want to limit myself given that I also have a huge interest in courses such as philosophy and law. Being able to study the social sciences, in general, with a specialization in brain, behavior and cognition at the University College of Groningen, allowed me to combine all of my interests while still following a psychology track.
Why did you choose this direction?
For me it was pretty clear that I did not want to study the natural sciences even though I graduated in Nature & Technics at high school. I always struggled with chemistry and math but persisted and that actually helped me a lot with courses that I now have such as statistics. I really love the courses that I take and that makes it a whole lot easier.
Which were your favourite courses so far, and why?
My favorite course is definitely Criminology and Criminal Law. I am fascinated by controversial topics, why human beings do what they do and how we for example deal with divergent behavior in society.
What is the most useful skill you have learned at UCG?
The experiences and skills I got through project work are the most useful and valuable to me because I like to be practical. Solving a concrete problem, approaching it from an academic perspective and working together with other ambitious students really made me see the importance of project based learning.
What would you like to do after UCG?
My first plan is to sign up for traineeships in project work for several multinational companies in the Netherlands. I think that would perfectly fit the education that I enjoyed as a Liberal Arts and Sciences student. However, if that is not possible I will do a master in either Criminology or Human Resource Studies. Or, perhaps I will do all of this.
What is your favourite thing about UCG?
For me personally, studying at UCG is one of the best choices I made. Next to shaping me through academics it also prepares me for the real world out there. UCG has shaped me on a personal level and I think the lessons i´ve learned here will always stick with me.
Is there any advice you could give to prospective UCG students?
I could give you many advices but overall I would say: just be yourself! Also, as a 3rd year student I would definitely tell you to enjoy (!) your studies while they last. Make all of it and use UCG to follow your own path. There are many people out here who are happy to join you along the way.
| | |
| --- | --- |
| Last modified: | 29 September 2021 5.06 p.m. |