Dr. Ferdinand Lewis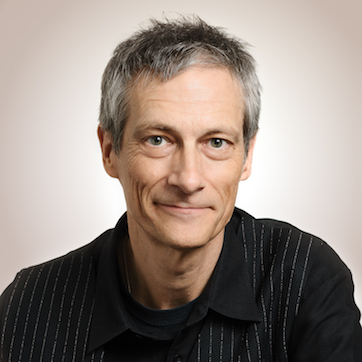 Name: Ferdinand Lewis
Nationality: USA
Qualifications: I have an interdisciplinary doctorate in Policy, Planning & Development from the University of Southern California, where I majored in urban design and minored in program evaluation, and while there I served on the Public Art Studies faculty, and taught in the interdisciplinary Neighborhood Studies program. Prior to coming to UCG, I served on the faculty of Urban and Regional Planning at the University of Florida, where I taught research design, planning ethics, and led interdisciplinary community service-learning projects. While at UF I directed the Center for Building Better Communities, which advocates for community-engaged planning.
My master's degree is an M.F.A. in Theater from the California Institute of the Arts, and I was co-founder and co-artistic director of the professional theater company Ghost Road, which is based in Los Angeles. During that same period I was also on the full-time faculty at the California Institute of the Arts in Los Angeles, where I taught theater and interdisciplinary arts, directed projects, and produced the Interdisciplinary Music Festival. My background in the arts helps to explain how, years later, I was invited to be an artist in residence with the Arts in Medicine program at the University of Florida's hospital in Gainesville, Florida. There, I had the opportunity to develop arts-based community health projects, for example 352Creates, which is Gainesville's citywide participatory arts festival.
As a researcher I have focused on how design and the arts contribute to quality of life in our communities. For example, with colleagues from Arts in Medicine and the Department of Epidemiology at the University of Florida, I led a team of researchers developing indicators for measuring the arts' effects on community health. I also studied and wrote about how artists and arts programs contribute to community capacity-building in impoverished rural communities. My publications have focused on city planning theory, community-based design and planning, arts-based community engagement, collaboration, and community-based artmaking.
What you'll do at University College Groningen:
As Project Coordinator I get to support our faculty and students in dreaming up new projects, and I help get those projects off the ground. What I love about projects is that they take action in the world, which is not only the best way to learn about complex issues, but it's also what bright students and faculty should be doing.
Because our faculty is truly interdisciplinary, I have the pleasure of collaborating with people from physics, medicine, philosophy, the arts, economics, and other fields. Our students are some of the most unique, interesting (and smartest) people I've ever met, and I'm thrilled tob e able to teach and lead projects, and mentor some of them.
It still feels a bit odd to me when someone refers to UCG as my 'job.' We work very, very hard here, it's true, but for someone who loves learning and creative problem-solving, this is more like a playground, or a mad scientist's laboratory.
Personal Information:
My favorite food is whatever I cook for friends and loved ones. Drop by and pull up a chair, ya'll.
My favorite thing about Groningen is that it is a real city, however, yet I can bike across it in half an hour. As someone who spent 15 years on the Los Angeles freeways, I LOVE being able to bicycle everywhere here. The bicycle is king in Groningen.
My favorite place in the world is…(see "favorite food," above).
Something that most people don't know about me is that I love to sing da blues.
My biggest achievement was becoming a father. Any other so-called achievements can get in line behind that.
When I'm not working I'm saying hello to this beautiful county and its amazing people, places and things. Riding bikes around in the EU is just the coolest.
I get inspiration from a couple of sources. First, a commitment to social justice gives my life and work its meaning. Second, I'm inspired by art and artists of any place or time: Professional or amateur artists, contemporary or classical, prehistoric, whatever––If someone is loving the world with their imagination, I'm there. Third, I love the act of collaborative problem-solving, including not only artistic collaborations, but also working together to address social issues. Collaborative problem-solving is my soul food. If I had a motto, it would be "Better Together".
Contact information
Email: f.lewis@rug.nl
Phone: +31 50 363 3512
website: http://www.rug.nl/staff/f.lewis/
| | |
| --- | --- |
| Last modified: | 28 November 2018 10.43 a.m. |