What is University College Groningen?
UCG was founded in 2014 as a selective, independent Liberal Arts and Sciences faculty within the University of Groningen. Nested within one of the world's top 100 universities, we produce a new kind of graduate that is able to respond to the complex, interdisciplinary problems of the 21st century.
Our Liberal Arts and Sciences programme is a top-rated programme in the heart of a city renowned for its nightlife and live music scene. And while we all know that the bars never close here, Groningen is more importantly known as a world leader in green transportation, arts and cultural engagement, scientific exploration, and social innovation.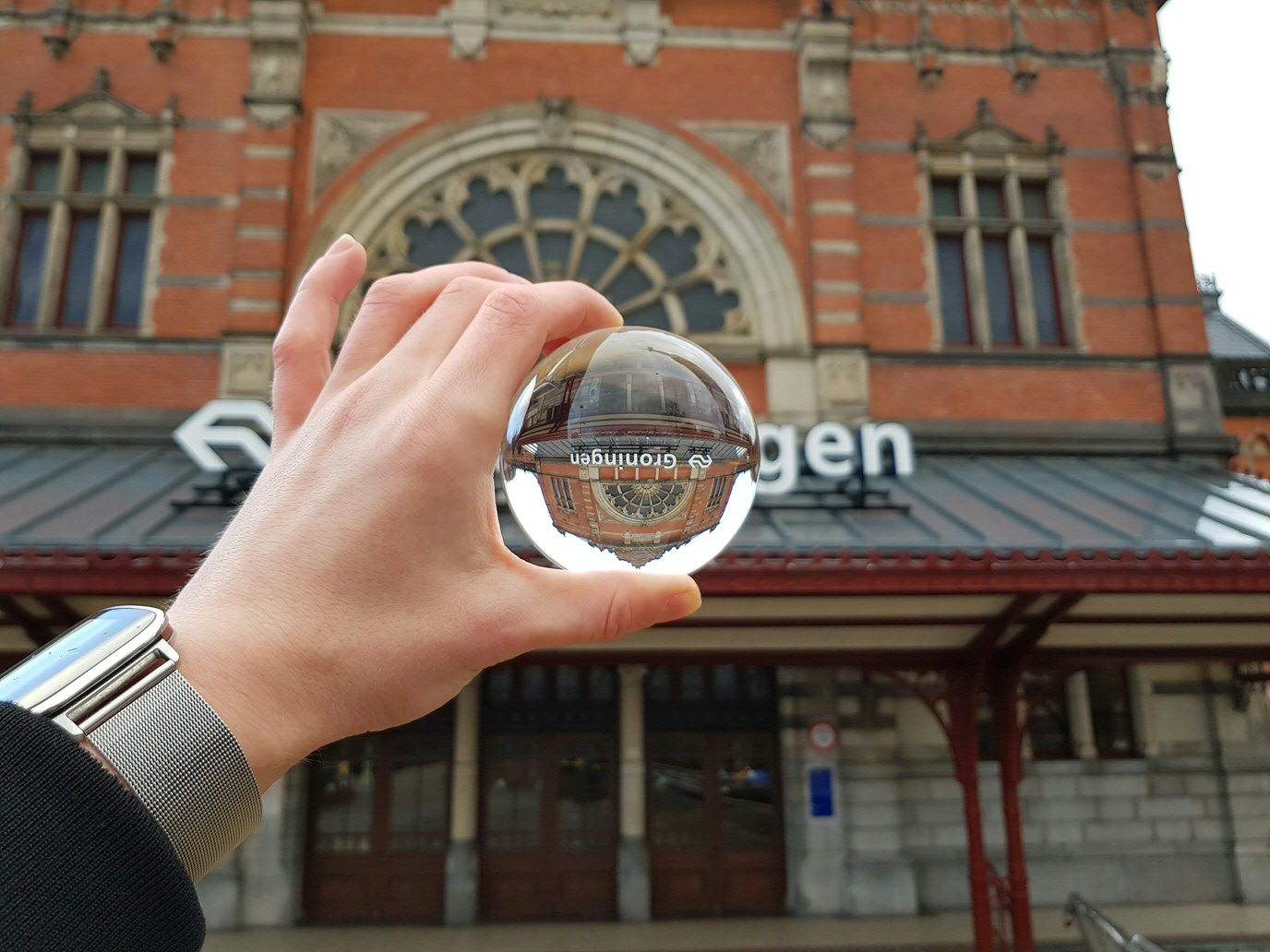 What are the Liberal Arts and Sciences?
University College Groningen is an inheritor of the Renaissance vision of the Liberal Arts and Sciences. A combination of social engagement and pluralistic education makes our Liberal Arts and Sciences education different from regular Bachelor programmes in the Netherlands.
"When I look back at my time at UCG, one of the biggest advantages for me personally was that I started thinking more in possibilities. A lot of people in my year became more assertive and were a part of many extra-curricular activities. Every single one of us followed his or her own path, which were all different and unique. UCG fascilitated this process, giving us the freedom that we would not find at a different faculty".
"One unique thing about UCG is that for students the professors are not just talking books, but rather they can be friends with which you have a chat at the end of the week. I think this is essential to UCG's community."
"My own growth has developed from interaction within this diverse community of friends I have here. If I were studying in a normal institution I would have never met or worked with people from this many different cultures. I have been exposed to many different regional and cultural perspectives."
"Through active and small-scale education you are able to build upon the student-staff relationship, and students are able to engage further with the research that a professor is developing. In large scale teaching this intimate approach can be lost, but it is what a lot of students value."

"Students develop their own curriculum and degree, and having responsibility for their education is a big aspect of UCG. This leads to high quality engagement and a better form of education."
---
Do you want to be informed about the latest updates at UCG? Sign up for our monthly newsletter!
| | |
| --- | --- |
| Last modified: | 18 February 2020 5.05 p.m. |