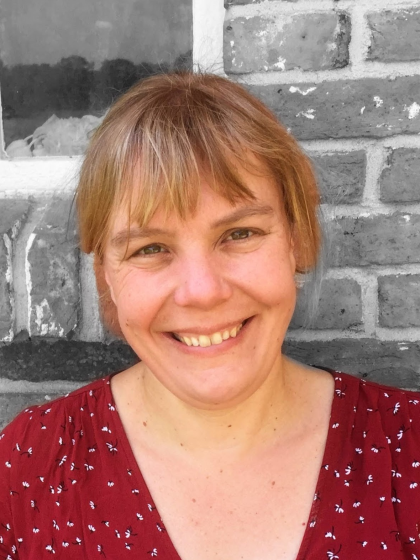 ---
Yfke Ongena is universitair docent Communicatie- en Informatiewetenschappen aan de Rijksuniversiteit Groningen. Zij studeerde Communicatiekunde aan de Rijksuniversiteit Groningen en is in 2005 aan de Vrije Universiteit Amsterdam gepromoveerd op het proefschrift "Interviewer and Respondent Interaction in Survey Interviews". In 2006 was zij postdoc aan het Survey Research and Methodology Program aan de University of Nebraska-Lincoln (VS). Van 2007 tot 2010 was zij universitair docent onderzoeksmethoden aan de Faculteit Management en Bestuur van de Universiteit Twente.
Van 2011 tot 2015 was zij hoofdonderzoeker in het door NWO gefinancierde project 'Mixed modes in de European Social Survey'.
Zij houdt zich momenteel bezig met onderzoek naar verbale interactie in kalenderinterviews en gestandaardiseerde interviews.
| | |
| --- | --- |
| Laatst gewijzigd: | 18 december 2019 11:19 |