dr. S. (Sake) Jager
Project Manager Teaching and Learning Innovation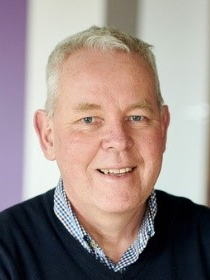 ---
An overview of the projects in which I am currently involved as project manager or assistant project manager is given below:
EVOLVE: EVOLVE is an Erasmus+ Forward Looking Cooperation Project which aims to mainstream Virtual Exchange (VE) as an innovative form of international learning in Higher Education institutions across Europe and beyond. As project coordinator of this project I am responsible for the overall planning and execution of tasks and deliverables in this project.

EVOLVE (Evidence-Based Online Learning through Virtual Exchange) will be carried out by a consortium of universities (Groningen, León, Grenoble, Open University UK, Jan Dlugosz PL, Padova, Warwick, Malmö), two virtual exchange providers (Soliya and Sharing Perspectives Foundation) and two large university networks (Coimbra Group and Santander Group).

The project will provide an innovative online training and coaching programme ('Co-Laboratory') for university educators and other facilitators planning to design and integrate VE in their courses. For recognition of competences and skills acquired, a digital accreditation system will be implemented based on the Open Badges standard. The training will initially be open to Coimbra Group and Santander Group members and their partners. In the final year of the project (2019-2020) the training will be offered to the public at large. The impact of the implemented VEs will be measured through state-of-the art research targeting outcomes at learner and educator level. The project results and findings will be shared with policy and decision makers in universities, university associations and national and European policy networks, thus raising awareness for VE and contributing to establishing it as an innovative educational practice.

The project will run from 1 January 2018 to 31 July 2020. The website for this project is https://www.evolve-erasmus.eu.
ENVOIE: ENabling Virtual Online International Learning. UG eLearning project to develop online international exchange as university-wide practice. Participation by professors and associate professors from Arts, Behaviourial and Social Studies, Theology and Religious Studies, Economics and Business, Spatial Sciences and University College Groningen. Support by education supporters, intercultural communication trainers and eLearning experts from the faculties, Educational Support and Innovation and Language Centre.
W

ebsite:

https://www.rug.nl/envoie.


Erasmus+ Virtual Exchange: Erasmus+ Virtual Exchange is the European Commission's new flagship programme which has just been launched and aims to expand the reach and scope of the Erasmus+ programme via Virtual Exchange, that is: technology-enabled, sustained, people-to-people dialogues which use new media platforms -
involving young people from Europe and the South Mediterranean. I am involved in this project as a board member of UNICollaboration, a professional organisation for telecollaboration and virtual exchange.
Website: https://europa.eu/youth/erasmusvirtual_en.
Pro Active Language Learning (PALL): A UG project aimed at designing new language teaching modules for each language in the department of European Languages and Cultures. The modules are based on a shared vision of teaching and use a common set of learning outcomes and language teaching and assessment methods in which the same or similar technologies are used across the board for each language. The project should contribute to lowering the workload of teachers.
Previous projects:
e-Learning pilots RUG: From 2013 the University of Groningen has initiated several e-Learning projects. I am involved with:
EUROCALL2014: In 2014, I organised this large international conference on computer-assisted language learning, together with my colleagues Marjolijn Verspoor and Estelle Meima and Mariska Pater (Groningen Congresbureau). Proceedings are available through my publication list.
X@m! / Implementation of digital testing: As of 2012-2013 digital testing is introduced as a test facility for all faculties of the University of Groningen. Blackboard (Nestor) and QMP are used; in addition, we try to accommodate other forms of online testing. We have at our disposal a testing hall with 288 desktops. From April 2012 to September 2013, I was project manager of this project for the department of Education Support and Innovation of the CIT.
Idem Dito: A university-wide project in which we have explored suitable digital testing systems for the University of Groningen. Recently completed. I was project manager of this project.
SpeakApps: We are developing applications for synchronous and asynchronous video conversation on the web. In Groningen we develop modules for Dutch as a foreign and second language. I am responsible for the pilot programme.
INTENT: We are developing a platform which supports teachers and students in setting up and executing collaboration tasks on the web. Together with colleagues from partner universities I am drafting the functional specifications for the platform. Program development is done by the British Open University.
EU-VIP: The development of implementation strategies and tools for virtual support of international internships. Together with the Placement Office, and the departments of NOHA, Euroculture and Journalism, I have developed procedures and modules for improving (international) placements. This complemented the project INTERN (see below).
EMBED: How can we use ICT in standardizing writing assessment on the basis of the CEFR? I was manager of this project.
INTERN: Project of the Faculty of Arts in which we have improved online support of internships. In addition to modules in Blackboard (Nestor), we have developed an application in which interns can maintain their placement details online.
ETCetera: Several grassroot projects in the ETC department (European Languages and Cultures). I support several teachers in projects in which students collaborate with foreign students through Skype (see also INTENT).
A list of all ICTOL projects can be found here.
| | |
| --- | --- |
| Last modified: | 25 June 2022 2.17 p.m. |