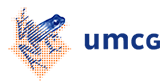 prof. dr. R.A. (Robert) Schoevers
Professor of Psychiatry and Head of Department Psychiatry UMCG ---
Teaching current (2010-now)
Medical students, psychiatry residents and researchers at UMCG; clinical psychiatry, treatment of severe mental disorders, psychiatric epidemiology and prevention, diagnostic and research methods.
Other audiences; new developments in psychiatry, clinical leadership a.o.
Teaching earlier (1986-2010)
Medical Students and interns; depts. of General Practice and Medical Psychology at UMC Amsterdam; clinical communication skills training.
Psychiatry residents; supervison forensic psychiatric evaluations for the court
Psychiatry residency, staff and medical internship programs Arkin and VU Amsterdam; a.o. Evidence Based Mental Health, psychiatric epidemiology, clinical leadership
Other activities
Wrote and directed educational video/TV programs on medical/psychiatric topics;
a.o. 'Doe even Normaal' broadcast in 2014 (
http://www.psychischegezondheid.nl/doe-even-normaal-gemist
).
Together with Selma Parmentier, a writer who has had severe depressions, we published the book 'Diagnosis Depression' that provides both patient and clinician perspective on this disorder for a lay audience (
https://www.uitgeverijbalans.nl/(...)/diagnose-depressie/
).
| | |
| --- | --- |
| Last modified: | 25 June 2022 08.21 a.m. |