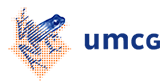 prof. dr. R.A. Schoevers
Professor of Psychiatry and Head of Department Psychiatry UMCG

---
1b Education/training
University Medical Center Amsterdam

VU University Medical Center Amsterdam

VU University Medical Center Amsterdam

MD

Psychiatrist

MSc

1990

1997

2007

Medicine

Medicine/Psychiatry

Epidemiology
Doctorate/PhD ('promotie')
The epidemiology of late-life depression; longitudinal findings from the Amsterdam Study of the Elderly' (AMSTEL). Vrije Universiteit Amsterdam july 2005 (Cum Laude)
Registration
1997 - Board Certified Psychiatrist
2007 – Epidemiologist B
Positions and Honors
Positions and employment (last 10 years)
2008-2010 Head of Research & Education at Mentrum (Arkin) Amsterdam
2010-present Professor and Head of Dept. Psychiatry, University Medical Center Groningen
2015-present Director Research School Behavioral Cognitive Neuroscience (BCN) University of Groningen
2014-present Visiting Professor TianJin Medical University Anding Teaching Hospital, TianJin, China.
Other relevant experience and professional memberships
2008-2011 Chair Scientific Committee of the Netherlands Psychiatric Association
2011-present UMCG Co- PI and steering board Netherlands Study Depression and Anxiety (NESDA)
2013-present Advisor National Depression Patient Association Scientific Board
2013-present Global Consortium on Depression Prevention
2015-present European College of Neuropsychopharmacology (ECNP)
Collaborations & exchanges
2014-present TianJin Medical University Anding Teaching Hospital, TianJin, China
2017-present Virginia Commonwealth University USA, Dept. Psychiatric & Behavioral Genetics, prof Kenneth Kendler
III. Honors and awards
2005 PhD Thesis awarded Cum Laude, Vrije Universiteit Amsterdam
2007 Ramaer Medal Nominee for best biannual psychiatry thesis, Netherlands Psychiatric Association
2008 Awarded best national psychiatry residency program (Arkin Amsterdam), Netherlands Psychiatric Associat.
2009 Awarded best national psychiatry residency program (Arkin Amsterdam), Netherlands Psychiatric Associat.
2015 Awarded best national psychiatry residency program (UMCG Groningen), Netherlands Psychiatric Associat.
2015 Cum Laude PhD Hanna van Loo, best thesis Groningen University, Ramaer award bi-annual best thesis Netherlands Psychiatric Association
2017 Cum Laude PhD Claudia van Borkulo
Brief summary of research last five years
My research focuses on the epidemiology, underlying mechanisms, treatment and prevention of mood disorders. I work on epidemiological studies such as NESDA (www.nesda.nl ), TRAILS (www.trails.nl) and LIFELINES (www.lifelines.nl) as well as clinical studies to examine underlying disease mechanisms and develop more effective personalized treatments. Our lab (www.ilab-psychiatrie.nl) develops new diagnostic and treatment tools using multiple repeated assessments of mood and physiological parameters (eg HPA axis, autonomic nervous system). Combining data from our large clinical and epidemiological databases we use data driven approaches to predict disease course based on individual patient characteristics. We collaborate with all major mental health providers in Northern Netherlands in a clinical, teaching and research network covering 3 million inhabitants (www.rgoc.nl). We train professionals, exchange knowledge and offer consultation and tertiary treatment to complex patients, but also implement the results of clinical research into regular mental health care. I obtained grants from research organisations, mental health care providers and insurance companies to differentiate individual patient profiles using recently developed strategies (e.g. staging and profiling) and predict health care provision and outcome in a Northern Netherlands joint effort. Since 2014 I have been promotor of 8 succesfully completed PhD trajectories, and 14 PhD projects are now under way. Over the years I made a number of videos and documentaries for a broad audience on medical topics (dementia, stroke, psychiatric illnesses). I iniated and co-directed a series of ten TV programs informing the general public on mental disorders ('Doe even Normaal') that were broadcast in 2014 (http://www.psychischegezondheid.nl/doe-even-normaal-gemist). Together with Selma Parmentier, a writer who has had severe depressions, we published the book 'Diagnosis Depression' that provides both patient and clinician perspective on this disorder for a lay audience (https://www.uitgeverijbalans.nl/boeken/diagnose-depressie/). In 2018 I will be active in a range of TV programs, radio interviews and newspaper articles on (treatment of) MDD.
| | |
| --- | --- |
| Last modified: | 24 April 2018 4.59 p.m. |