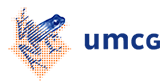 prof. dr. R.A. Schoevers
Hoogleraar en afdelingshoofd Psychiatrie UMCG
Positions:
2010-now Professor of Psychiatry and Head of Dept of Psychiatry, University Medical Center Groningen
2003-2010 Director of Residency program, Head of Research & Education, clinical psychiatrist at Arkin Amsterdam.
1997-2003 Psychiatrist & medical director at treatment center patients with Severe Mental Illness (GGZIngeest).
1997-2005 Consultant psychiatrist at Forensic Psychiatry service, Ministry of Justice department
Other relevant experience and professional memberships
2008-2011 Chair of Scientific Program Committee Netherlands, Psychiatric Association
2005-2010 Board Member of Section Administrative Psychiatry, Netherlands Psychiatric Association
2007-2009 Member of Residency Program Visitation Committee, Netherlands Psychiatric Association
Honors and awards
2000 EMGO award best yearly scientific publication. Institute for Extramural Medicine (VUMC).
2005 Thesis, Cum Laude, Vrije Universiteit Amsterdam
2007 Ramaer Medal Nominee, bi-annual award for best thesis. Netherlands Psychiatric Association.
2008 Award for best national psychiatry residency program. Netherlands Psychiatric Association
2009 Award for best national psychiatry residency program. Netherlands Psychiatric Association
2015 Award for best national psychiatry residency program. Netherlands Psychiatric Association
Education
1990 MD - Academic Medical Center Amsterdam
1997 Specialisation Psychiatry - VU Medical Center & Valeriuskliniek Amsterdam
2004 Administrative skills curriculum for medical professionals, Prismant
2005 PHD - VUMC Amsterdam
2007 Master Epidemiology - VUMC Amsterdam
Grants
| | | | |
| --- | --- | --- | --- |
| Grant Principal Investigator | Amount | Year | Status |
| 'Time Series Diagnostic Assesment and Personalized Treatment of Functional Somatic Symptoms'. Innovation Fund Health Insurers (Innovatiefonds Zorgverzekeraars). Project 2619. | 1.500 k€ | 2013 | Ongoing |
| "One size fits all? Time series analyses in depressive disorder". UMCG doelmatigheidsfonds (ref 264/CDO12.0192) | 60 k€ | 2012 | Ongoing |
| "Pulsed ElectroMagnetic Fields for the treatment of major depression". UMCG doelmatigheidsfonds (ref 264/105) | 60 k€ | 2012 | Ongoing |
| "Pulsed ElectroMagnetic Fields for the treatment of major depression". Fonds NutsOhra (ref 1103-068) | 100 k€ | 2011 | Ongoing |
| "Efficacy of CBT for patients with addiction and comorbid adhd". Fonds NutsOhra. Project 1001-036. | 130 k€ | 2010 | Ongoing |
| "Bewitched or diseased; Online platform for mental healthcare and research among the Dutch Moroccan internet community (Marokko.nl). Innovation Fund Health Insurers (Innovatiefonds Zorgverzekeraars) project nr 2004 and Skan fund project nr 2009/0369. | 390 k€ | 2010 | Completed |
| The Amsterdam Study of Acute Psychiatry (ASAP) Determinants of Emergency Psychiatric Admission. Stichting tot Steun VCVGZ; Poject nr ST 2137 | 80 k€ | 2007 | Completed |
| Subtotal | 2.230 k€ | | |
| Grant Co-applicant | Amount | Year | Status |
| 'When does Child and Adolescent Psychiatry help?' Fonds Psychische Gezondheid. Project 2012 6677. | 45 k€ | 2012 | Ongoing |
| "Prevalance and riskfactors of victimisation in psychiatric outpatients". NWO Project nr. | 130 k€ | 2010 | Completed |
| Current and future regimes for preventing depression: Acceptability and population-level cost-effectiveness". ZONMW Progr Preventie. Projnr 50-50110-96-634. | 160 k€ | 2009 | Completed |
| Disrupting the rhythm of depression; Cost-effectiveness of an e-mental health self management intervention with automated tele-monitoring for recurrent depression". ZONMW Diseasemanagement chronische ziekten. Projnr: 60-82600-98-8074. | 160 k€ | 2009 | Completed |
| Comparing duloxetine with duloxetine combined with psychosocial rehabilitation in pharmacotherapy-indicated depressed outpatients". Unconditional Educational Grant, Lily. | 175 k€ | 2007 | Completed |
| Short-term Psychodynamic Supportive Psychotherapy (SPSP), Cognitive Behavioral Therapy (CBT) and venlafaxine addition in the outpatient treatment of MDD". Unconditional Educational Grant, Wyeth Farmaceuticals. | 160 k€ | 2006 | Completed |
| Subtotal | 830 k€ | | |
| | |
| --- | --- |
| Laatst gewijzigd: | 06 december 2015 14:55 |