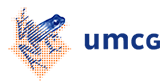 dr. ir. M.C. (Martijn) Nawijn
Associate Professor ---
(CTTV027) projectin collaboration with Sanger, sponsored through GSK open innovation

Molecular Mechanisms of Asthma Remission (925.000 euro; 2015).
Lung Foundation Consortium grants
Op weg naar genezing van astma: Inzicht in het ontstaan van astma met een nieuw experimenteel model voor de interactie tussen omgevingsfactoren en het astmagen PCDH1 (800.000 euro; 2014).
FP7 integrated project European Union
Mechanisms of the Development of ALLergy: An integrated approach from phenotypes to system medicine (MeDALL) (300.000 euro; 2010)
Lung Foundation research grants
- Epithelial cells alarming the immune system in COPD – at the root of COPD susceptibility? (250.000 euro; 2011)
- Vitamin D3 as adjuvant in a therapeutic vaccine for allergic asthma (250.000 euro; 2010)
- Protocadherin-1 expression in airway epithelium: Investigations into a novel cause of bronchial hyperresponsiveness and asthma (250.000 euro; 2009)
- Cutting down on E-cadherin; Evaluating E-cadherin as a key regulator of allergic asthma. (225.000 euro; 2008)
Private-Public Partnership projects as part of the BioBrug program
SAINT as a carrier for allergeen vaccins (Synvolux; BioBrug 91; 20.000 euro)
Huisstofmijt allergeen vaccins (Citeq; BioBrug 97; 27.500 euro)
Grass pollen allergeen vaccins (DC4U; BioBrug 103; 23.500 euro)
T cell responses in novel allergen vaccins (DC4U; BioBrug 108; 18.750 euro)
FP6 network of excellence large integrative project, European Union
Integrated Functional Genomics in Mutant Mouse Models as Tools to Investigate the Complexity of Human Immunological Disease (MUGEN; 100.000 euro; 2005).
KWF kankerbestrijding
In vivo functional screens for oncogenic and tumorsuppressive microRNAs (project NKI 2007-3908; 230.000 euro)
Joint Southampton/Groningen GUIDE Ubbo Emmeus PhD project
Unravelling the protective role of Pim kinases in airways diseases (2009).
Several additional research grants from charities including:
Stichting Astmabestrijding
Stichting Beatrix Kinderziekenhuis
| | |
| --- | --- |
| Last modified: | 25 June 2022 02.46 a.m. |