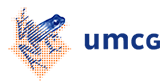 dr. ir. M.C. (Martijn) Nawijn
Associate Professor ---
Field/Discipline
Expertise
Ik ben opgeleid als wetenschappelijk onderzoeker met een sterke focus op cellulair en moleculair immunologisch onderzoek, waarbij ik een steeds sterkere interesse heb ontwikkeld in het doen van translationeel onderzoek in een multidisciplinaire setting. Mijn unieke expertise is het ontwikkelen van experimentele en preklinische modellen waarin mechanismes van complexe ziektes van het ademhalingsstelsel worden onderzocht, met als doel nieuwe interventies te ontwikkelen gebaseerd op de persoonlijke aanleg voor de aandoening. Naast het wetenschappelijk onderzoek draag ik met veel plezier bij aan het Geneeskunde en Immunologie onderwijs binnen het UMCG en de Rijksuniversiteit Groningen. Ik ben als Immunoloog erkend volgens de SMBWO criteria.

Mijn onderzoek kent twee thema's, die allebei een sterk translationeel karakter hebben:Ten eerste heb ik een onderzoekslijn functionele genetica van chronische longaandoeningen , waarbinnen wij de biologische effecten proberen te ontrafelen van de genetische variatie die bijdraagt aan de gevoeligheid van de patiënt voor astma of COPD. Ten tweede heb ik een onderzoekslijn translationeel onderzoek naar de mechanismen van allergeen immunotherapie , waarbinnen we in een combinatie van basaal onderzoek in muismodellen en patient-gebonden onderzoek het werkingsmechanisme van allergeen immunotherapie proberen te achterhalen, met als doel de effectiviteit van deze behandeling te kunnen verbeteren.
Other positions
Member of the Scientific Advisory Board, DC4U b.v.
| | |
| --- | --- |
| Last modified: | 25 June 2022 02.46 a.m. |