prof. dr. L. (Laura) Batstra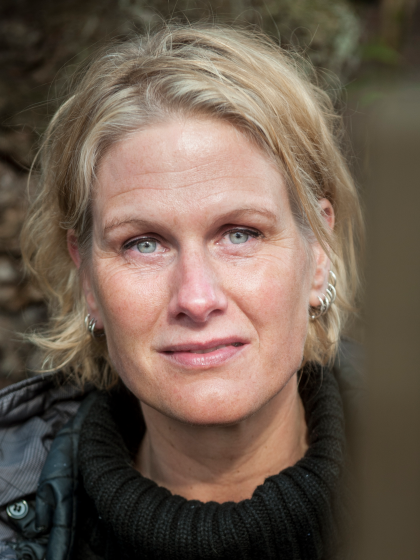 ---
I studied Clinical Psychology (major), Social Psychology (minor) and Psychology of Work, Organization & Personnel (minor) at the University of Groningen. After my (cum laude) graduation in 1997, I combined working on my Ph.D. project on the influence of birth circumstances on later mental health, with working as a psychologist at the Departments of Medical Psychology and Sexology of the University Medical Centre Groningen (UMCG). In 2004, I obtained my Ph.D. in the Medical Sciences with a dissertation titled "Difficult birth, difficult life?" (supervisors: Prof dr. Jan Neeleman, Prof. dr. Mijna Hadders-Algra, Prof. dr. Hans Ormel). I then worked for several years as practitioner in an outpatient clinic for Child Psychiatry, where I coached (parents of) children with developmental, behavioural and/or emotional disorders and developed a home treatment programme for families of children diagnosed with ADHD and/or Oppositional Defiant Disorder (ODD). 'ZonMw' awarded a grant for research into the effectiveness of this treatment programme (2009).
In 2010 I returned to the University of Groningen as a teacher and researcher at the Department of Child and Family Care. In 2011 I received the awards "Best teacher of the year at the Department of Pedagogy and Educational Sciences" and "Best teacher of the year at the Faculty of Behavioural and Social sciences". In 2012, I received the award for "Best teacher of the year of the University of Groningen" and in 2020 the award for "Second best teacher of the year of the University of Groningen". I won the latter award with a talk about the 'cons of turning everyting into a contest' :-).
My research focuses on medicalization in youth care and ways to combat it. Together with Dr. Allen Frances (chair of the DSM-IV) I developed 'Stepped Diagnosis'; an approach to reduce over diagnosis without risking under treatment. With my researchgroup 'Wild & Willful' I implement and study the effectiveness of help for parents and teachers of unruly children, in a pre-diagnostic phase and without a diagnostic label. In my many lectures for varied audiences, I like to interact with and learn from all kinds of people, academics and non-academics, who inspire my work.
| | |
| --- | --- |
| Laatst gewijzigd: | 25 juni 2022 12:51 |