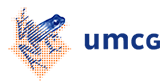 H.G. van Keeken
Assistant professor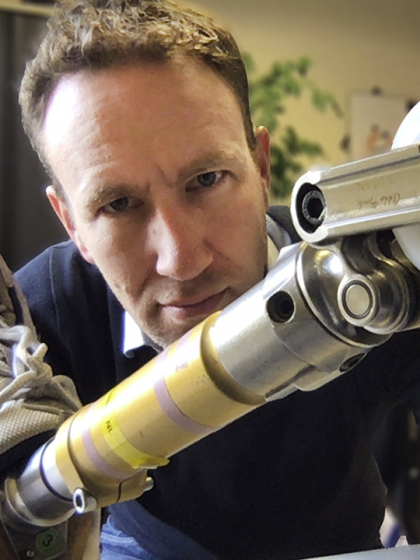 ---
Coordinator Skills lab
Inleiding programmeervaardigheden (Bachelorfase - Nederlands)

Signal acquisition and analysis (Master phase - English)
Inleiding programmeervaardigheden (Bachelorfase - Nederlands)
Doelstelling: De student kent de beginselen van het werken met MATLAB en kan programmeervaardigheden toepassen ten behoeve van het analyseren van de menselijke motoriek.
Omschrijving: In werkcolleges worden de beginselen van het programmeren in MATLAB geoefend aan de hand van diverse opdrachten. De student leert een aantal belangrijke MATLAB commando's, leert algoritmen te ontwerpen en toe te passen in de vorm van programma's en leert bestaande programma's te begrijpen en aan te passen. Aan het eind van de cursus wordt de student geacht in staat te zijn om programmeervaardigheden zelfstandig verder te ontwikkelen en toe te passen.
Samenhang: De kennis van de behandelde stof kan worden toegepast bij de onderdelen biomechanica, statistiek en bewegingsanalyse.
EC: 5
Signal acquisition and analysis (Master phase - English)
Objective: The student acquires knowledge about, and develops practical skills in, research methods and techniques as applied in the various research lines of Human Movement Sciences Groningen.
Description:
apply computer methods for solving a wide range of challenges in Human Movement Sciences.
gain working knowledge of how to acquire analog and digital signals.
gain working knowledge of how to analyse discrete signals.
use computer engineering software to solve and present problem solutions in a technical format.
write technical notes in LaTeX.
gain working knowledge of how to use the Arduino IDE.
understand the basics of the communications mechanisms Arduino and PC.
use MATLAB to acquire and process information logged by the Arduino's Serial connection.
demonstrate professionalism in interactions with colleagues, faculty, and staff.
EC: 5
| | |
| --- | --- |
| Last modified: | 28 November 2017 11.37 a.m. |