dr. C. Borg
Researcher and Lecturer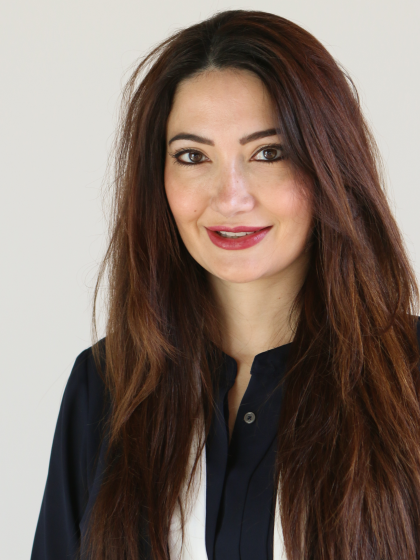 ---
Most of my teaching surrounds the supervision of MS dissertations and internships in my research field (i.e., disgust and sex). Additionally I have two mentor-groups about academic skills that I follow for a whole academic year. I also coordinate the literature (written exam) study on the topic of human sexuality. I offer a literature study assignment in Human Sexuality and a literature study in Clinical Forensics, and I am also often involved as guest lecturer in a number of courses (e.g., neuropsychology and psychopathology (currently the coordinator of the this course, 2018/2019)).
From September 2019, I have some additional roles:
Coordinator of, Psychopathology: symptoms, classifications and diagnosis
Coordinator of the Master theses for Clinical Forensic Psychology Masters
Information about the Literature Study in Human Sexuality (18/19)) Literature study Ba PSB-LT.2018-2019
I offer two possibilities: 1) an individual assignment based LS and 2) a written exam based LS.
Individual assignment based LS
The idea is to write a review on a popular book entitled 'Perv' explaining the view of the author about the development of sexual preferences. In your review it is important to critically analyze and contrast these ideas with the view exposed in the book of Hock entitled 'Human Sexuality' on the development of sexual preferences.
The length of the LR shall be of about 2500-3000 words. Please do not exceed the word limit, and stick to the APA 6 style of referencing. APA-6 guidelines should be applied to the reference list, in-text references and all the headings in the review. If in addition to this material you want to include other literature to enrich your writing, please feel free to do so.
With regards to the books you need for this report, as shown below you can see from the links provided to you - Perv is rather easy to order but Human Sexuality is quite an expensive book. However there is always a book at the faculty library for reference. Moreover, you can buy the older edition and then it is around 15 Euros.
If you are still interested please do not hesitate to email me and I would need the infromation below for registration:
student number,
email address,
year of study, and
your predicted day of submission
Since October 2018, the procedure for registration for the LS changed from being directly sorted with me to being done on progress as it is done for the other exams. I will start registering the students for LS with the new method from January 2019 on. This is because I had a number of students that registered before this procedure was implemented and wanted to avoid having some students registering with method one and some students registering using the new method.
If you feel something is not yet clear, and/or you need to access the books please do set an appointment with me.
Links to the two books mentioned:
Written Exam
With regards to study load, the book is composed of 15 chapters and you would have to read thoroughly eight of these chapters, which I would indicate to you in our correspondence. The chapters selected at the moment are as listed:
Ch 3: The Physiology of Human Sexual Response
Ch 7: Sexual Problems and Solutions
Ch 8: Sexually Transmitted Infections
Ch 10: Gender: Expectations, Roles, and Behaviors
Ch 11: Sexual Orientation
Ch 12: Sexual Development Through Life
Ch 13: Sexual Aggression and Violence: Rape, Abuse, and Harassment
Ch 14: The Paraphilias
The book title is Human Sexuality by Roger R. Hock (2nd Ed, see link above). You have 8 chapters to read, and the exam will be 2 hours allowing you to write 8 short essays (one on each chapter). You have to read 300 pages, approx. 38 pages per chapter. For this study you will have 5 ECs. The book you can get on Amazon, but because it is rather expensive you should have a book for reference at the library. The reading material is very interesting and students from previous years were all positive and excited about the material they worked on.
Just a week or two before the exam I will send you the learning objectives. I do it this way, so students can already start reading/learning and enjoying the process – and then know what is crucial for the exam. However, I want to emphasize that you can't leave the reading for the last weeks because there is a lot to read, it is rather complex and the whole idea is to enjoy this learning process.
This exam is usually offered in 2b. As earlier explain, since October 2018 you would need to register on progress to be able to take the exam and I would appreciate if you send your data to me as well.
For further questions, or if you would like to register for one of the 2 options please email me on c.borg@rug.nl
| | |
| --- | --- |
| Last modified: | 13 November 2019 09.30 a.m. |