Current projects
The Science Shop Language, Culture and Communication is involved in the following projects:
Students from the career minor are at this moment engaged in research with a myriad of organisations. Students Stan Luinge, Harm Bredewold, Nienke Braak, iva Dzhunova and Mikko Pekkonen are investigating the impact of russian influence on African states. Matthew Squire, Bela Geick and Jorik Mossel are looking into the don't-mow-in-may campaign of the municipality of Groningen. Svetoslav Georgiev, Xander Bernard, Thijs Bruinsma and Lisanne Schaafsma are looking into the defence-asset cooperation within Europe for the Dutch ministery of Foreign Affairs. For the province of Fryslân, students Inge, Paulien, Annemar, Ilse and Jaimie are exploring how rural heritage insitutions can intensify their collaboration.
History student Samira Kunz and Arjen Bakker from Noorderbrug are making an exposition for people with a non-annate condition.
Reader's guides for novels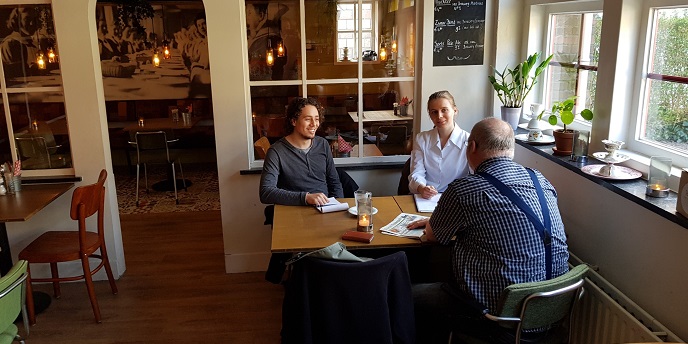 | | |
| --- | --- |
| Last modified: | 11 January 2023 3.08 p.m. |