Vis, Prof. Iris, Dean of Industry Relations
Iris Vis is Dean of Industry Relations at the University of Groningen (RUG). In this function she is responsible for initiating and maintaining sustainable cooperation of the University with businesses and non-profit organisations. She is also a professor at the Faculty of Economics and Business. Vis has a Master's degree in mathematics from the University of Leiden and received her PhD at the Erasmus University Rotterdam. Before joining the University of Groningen, she was an associate professor at the VU University Amsterdam. She was a visiting researcher at CIRRELT (Montreal / Quebec City, Canada), Virginia Tech (Blacksburg, USA) and Georgia Institute of Technology (Atlanta, USA).
Vis enjoys to seek opportunities for interaction with businesses and non-profit organisations. She often starts with a personal visit to a company or meets for a cup of coffee somewhere in the country. Such visits typically provide inspiration for teaching and research. Contacts can lead to projects in which questions of companies and fundamental research questions are brought together, research results are validated in practice, implementation guidance is given, or where policy recommendations are made for boards. With great pleasure, the results of research projects are presented at in-house training at companies and professional conferences. One of the highlights in this respect was the presentation of research results to Queen Máxima.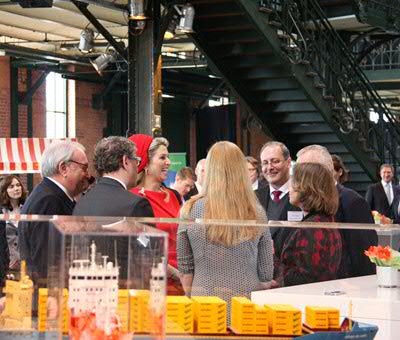 Projects often result in a blend of rigorous academic work with practical applicability . Vis is working with enthusiasm in supervising graduate students, PhD candidates and other researchers who all play an important role in these projects. Vis has extensive experience in formulating research projects, working with partners from industry and chairing projects. She uses this experience currently in her role as matchmaker for bringing together companies and researchers of the entire university.
Vis has been very successful in the past years in attracting grants from the NWO and from the top sector budget for research projects in which industry actively participates. In the period 2010-2015 at least one project was granted each year in which she acted as applicant. The budget of these projects in total was approximately 6.5 million euros. An endowment of Groningen Seaports, provided by the Ubbo Emmius Fund, provided here with funding to work with researchers on the role of regional hubs in rural networks. Various prizes were awarded for her academic work, including the INFORMS Transportation Science Section Dissertation Award 2002 and the 2014 FICO price "Optimize the Real World". In 2013 she ranked 5th in the field of Management Science in the Dutch "EconomenTop".
Vis is currently project leader of two research projects and participates as a senior researcher in a number of other projects (more information below). Her goal within these projects, in which research institutes and companies jointly participate, is to connect the different perspectives and ideas to work towards innovations. In the Faculty of Economics and Business, she was as program chair responsible for the design of the new curriculum of two graduate programs. A key building block in her work is looking for and establishing connections with all kinds of stakeholders.
In 2016, Vis was chair at a conference organised for the industry with keynote speakers Paul Rosenmöller, Arthur van Dijk and Frits van Bruggen. Vis is chair of the organising committee of the International Physical Internet Conference 2018. She is a member of several boards such as the programme board of the national research school TRAIL, a member of juries such as TKI Dinalog Take Off, and member of the Supervisory Board of the Service Organization Flevoland libraries. As a representative of the Dutch professors in logistics, she has designed a memorandum of understanding between the Dutch top sector logistics and the Georgia Institute of Technology and co-signed it in the presence of Prime Minister Rutte in Atlanta.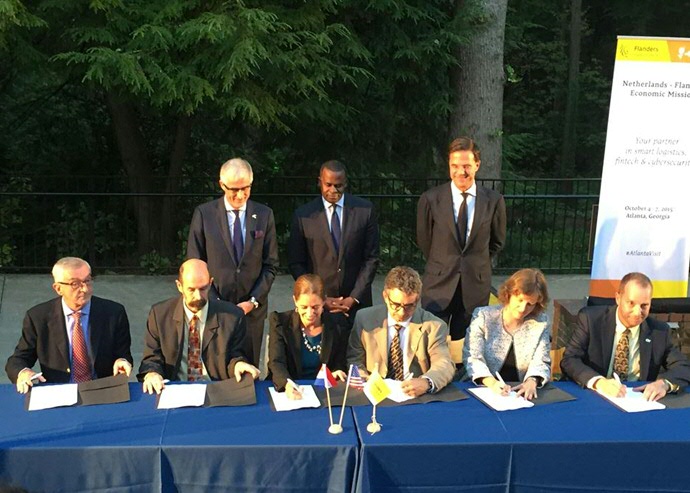 | | |
| --- | --- |
| Last modified: | 28 April 2020 12.41 p.m. |