Gratama Telescope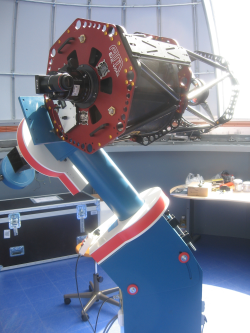 The observatory has a 40 cm reflector telescope and is of the Ritchey-Chrétien type. It is one of the largest telescopes in the Netherlands. The telescope has got high quality optics and is ideal for photographing objects deep in the Universe. The telescope is simply just a smaller version of the large professional telescopes that stand on remote mountain peaks, making great discoveries. The telescope is named after the Gratama stichting. This foundation, founded and established in Harlingen, in collaboration with the Groninger Universiteitsfonds has made the acquisition of this scientific instrument possible.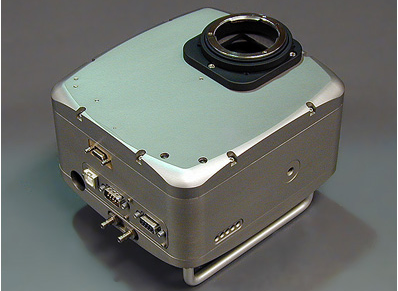 One of the ways to learn more about outer space is photographing (weak) objects in the Universe. Photographing these objects is not as easy as just taking a picture with a normal camera. A very sensitive digital camera is used and has to be cooled down in order to reduce noise on the recordings. The digital camera is sensitive to all colours of light and is therefore a kind of black and white camera. Recordings showing different colours are constructed using and combining different images taken with different filters. A filter is a thin glass disc that only transmits one colour of light. In the camera of the Gratama telescope there are 8 filters built in for 8 colours that astronomers find interesting.
Scientific research after the observation is very interesting, but looking through a stargazer yourself is really beautiful. To look through a telescope an eyepiece must be placed in the back of the telescope. This eyepiece is made of a number of small lenses placed behind each other. You will see a sharply enlarged image of the object on the sky. Since you need a separate eyepiece for each magnification, the observatory has several eyepieces.
| | |
| --- | --- |
| Last modified: | 25 June 2021 11.43 a.m. |