Symposium Diversity in Education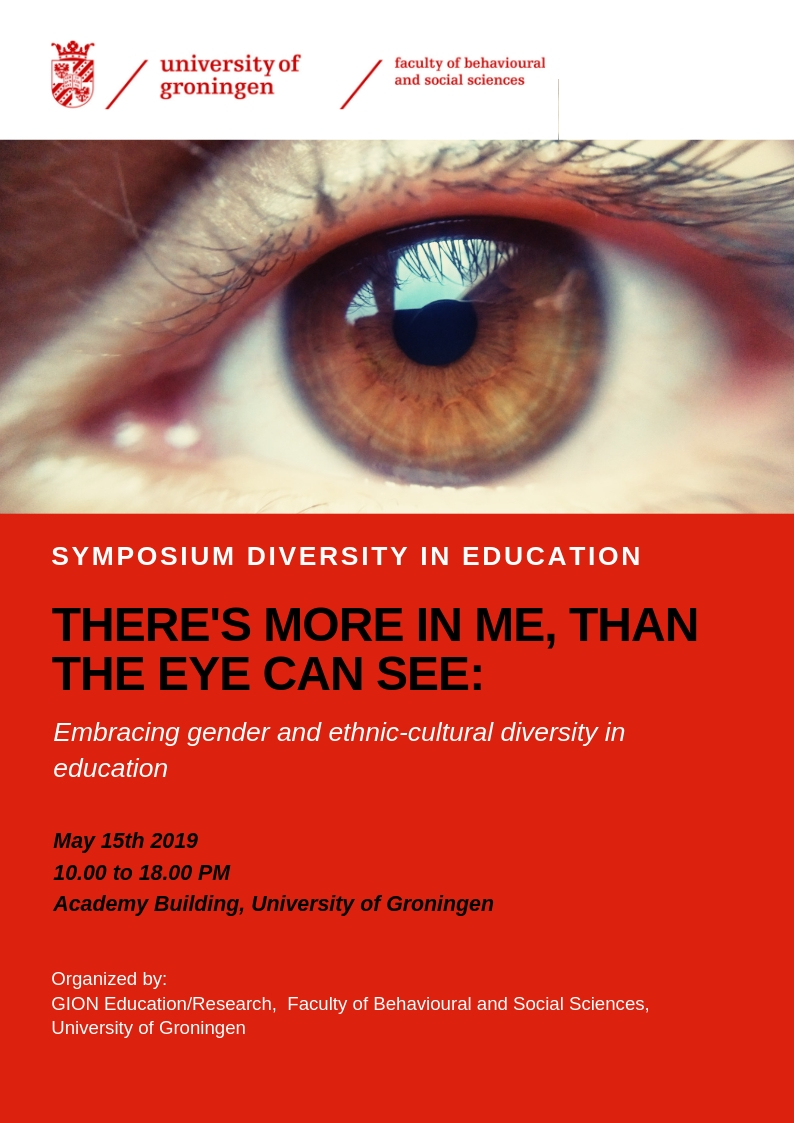 In the year of the university's 81st lustrum celebration "All inclusive", GION Education/Research, Faculty of Behavioural and Social Sciences, University of Groningen, presents the coming symposium:
"There's more in me, than the eye can see: embracing gender and ethnic-cultural diversity in education"
Date: May 15th 2019
Time: 10:00-18:00 hours
Location: Academy Building, University of Groningen
This symposium focuses on two prominent domains of diversity that are highly relevant for students' social identity and their educational success: ethnic-cultural diversity and gender diversity, and their interaction (intersectionality). It entails a hands-on event with workshops and two keynote lectures by internationally renowned experts on diversity, Dr. Els Consuegra (Free University of Brussels) and Dr. Orhan Agirdag (University of Amsterdam, KU Leuven). We reach out to educational researchers and educational sociologists in the field, by providing a platform for exchanging ideas and experiences, and discussing approaches to acknowledge the interrelated domains of ethnic-cultural diversity and gender diversity in research and education.
| | |
| --- | --- |
| Last modified: | 07 May 2019 12.01 p.m. |