Affiliated research institutes
The research of GRIP is subdivided in four research clusters each embedded in a research institute together with the Faculty of Medical Sciences:
1. Biopharmaceuticals: Design, Discovery and Deliver y (BDDD; in GUIDE (Groningen University Institute for Drug Exploration)). The GRIP research groups Pharmaceutical Biology, Pharmaceutical Gene Modulation, Pharmaceutical Technology and Biopharmacy, and Pharmacokinetics, Toxicology and Targeting participate in this program.
2. Medicinal Chemistry & Bioanalysis (MCB) is part of GUIDE and consists of the GRIP research groups Analytical Biochemistry, Pharmaceutical Analysis, and Drug Design.
3. The research group Molecular Pharmacology participates in the GUIDE-program Groningen Research Institute of Asthma and COPD (GRIAC).
4. Methods in Medicines evaluation & Outcomes research (M2O) is a program in SHARE (Science in Healthy Aging & health caREM2O) in which the GRIP groups Pharmaco-epidemiology and Pharmaco-economics, and Pharmacotherapy and Pharmaceutical Care are integrated.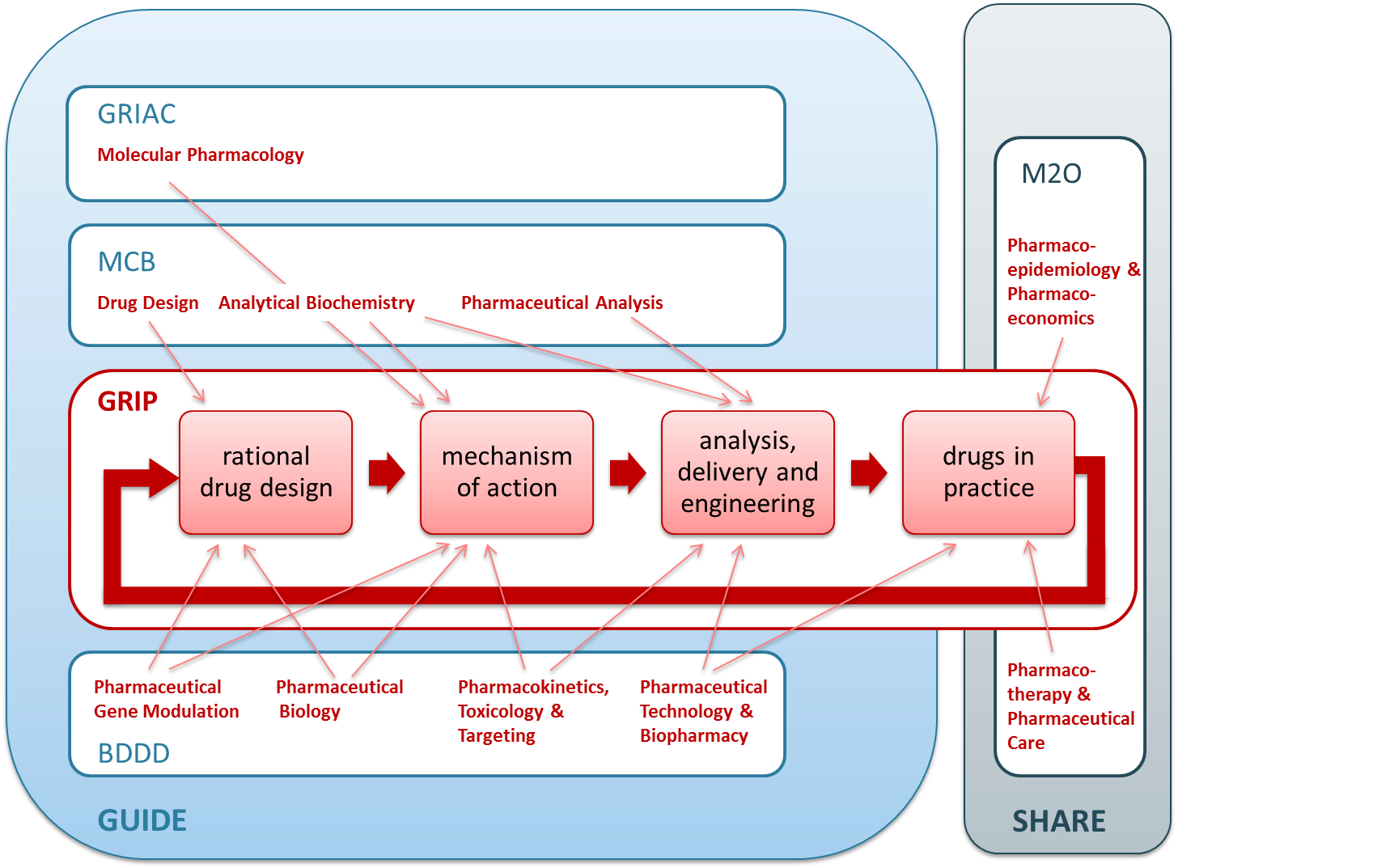 | | |
| --- | --- |
| Laatst gewijzigd: | 15 december 2015 11:17 |