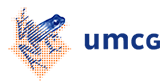 Wendy Knol
Student at HBO Zwolle in Communication (final year project)
16 November 2015 - 30 May 2016 (6 months)
The new way of prescribing 2.0 (pharmacogenetics)
My final year project for my degree in Communication was a study for the pilot project in pharmacogenetics being carried out by the Department of Genetics. This was a totally different world compared to the communication and marketing sector that I was used to. My thesis was on the new way of prescribing medications 2.0; it arose from a study amongst healthcare professionals that asked how they would implement pharmacogenetics in their daily work and what forms of communication would be required.
My study covered three departments (psychiatry, internal medicine and geriatrics) and showed that professionals (prescribers) had a positive attitude towards pharmacogenetics. However, they did want to be well informed, by means of an introductory meeting explaining the pilot project. To make pharmacogenetics work in their daily activities they wanted to have a prescribing system that offered options for decision support.
During my study I got to know the medical world from a totally different perspective. I found the pharmacogenetics project very interesting and I am still searching for new papers on internet on this subject. I appreciated the supervision provided by the department and I enjoyed doing my final year project and the time I spent in the Department of Genetics.
Supervisors: Mirjam Plantinga, Irene van Langen, Adelita Ranchor
Het nieuwe voorschrijven 2.0 (farmacogenetica)
Mijn afstudeerscriptie in het kader van mijn studie communicatie heb ik geschreven voor het pilotproject farmacogenetica binnen de afdeling Genetica. Een hele andere wereld in vergelijking met de communicatie- en marketingbranche die ik ben gewend. Mijn scriptie, het nieuwe voorschrijven 2.0, is ontstaan uit een onderzoek onder professionals met de vraag hoe zij farmacogenetica zouden implementeren binnen hun dagelijkse werkzaamheden en welke communicatie er dan gewenst is.
Uit mijn onderzoek onder drie afdelingen (psychiatrie, interne geneeskunde en ouderengeneeskunde) is naar voren gekomen dat de professionals (voorschrijvers) positief tegenover farmacogenetica staan. Wel wensen zij voorafgaand aan de pilot geïnformeerd te worden door middel van een introductiebijeenkomst. Om farmacogenetica werkzaam te maken binnen de dagelijkse werkzaamheden zien zij graag een voorschrijfsysteem met de mogelijkheid van een decision support.
Tijdens mijn onderzoek heb ik de medische wereld van een geheel andere kant leren kennen. Het project farmacogenetica heeft mij erg aangesproken en nog steeds zoek ik af en toe op internet naar nieuwe artikelen die worden geplaatst over dit onderwerp. De begeleiding vanuit de afdeling vond ik prettig en ik kijk met een goed gevoel terug op mijn scriptie en op de periode binnen de afdeling Genetica.
Supervisors:
Mirjam Plantinga, Irene van Langen, Adelita Ranchor
| | |
| --- | --- |
| Last modified: | 29 November 2017 10.25 a.m. |